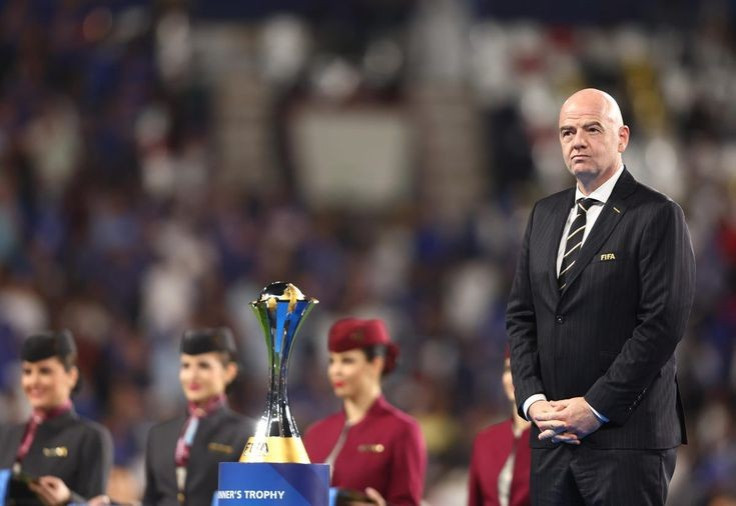 FIFA President Gianni Infantino has announced that the United States will host the first World Club Cup.
Unlike previous years, this World Club Cup will be held every four years, starting in the United States in 2025, precisely one year before the World Cup to be held in 2026 in North America (United States, Mexico, and Canada).
The 2025 World Club Cup will have the participation of 12 UEFA teams. Six teams from CONMEBOL, CONCACAF, CAF, and AFC with four teams each, and one team from OF. The host country will be able to add one more team, although the qualification process for the tournament is yet to be determined.
This global club tournament will be the first of its kind in this grand format since it currently only gathers the champions of continental championships such as the UEFA Champions League, CAF Champions League (Africa), CONCACAF Champions League, Copa Libertadores (South America), AFC Champions League (Asia), OFC Champions League (Oceania), and one team from the host country.
Last Year's Format
The final World Club Cup as we know it will be played this year in Saudi Arabia, featuring the seven champions from each confederation.
The tournament will take place from December 12 to 23, and we already know the majority of the invited teams, including Manchester City (UEFA), León from Mexico representing CONCACAF, Al-Ahly from Egypt as the African champion, Urawa Red Diamonds from Japan representing Asia, Auckland City from New Zealand representing Oceania, and the host country's team, Al Ittihad.
It is worth noting that the champion of CONMEBOL is yet to be determined.
Under the previous format, the tournament consisted of various stages, with direct qualification to the more important tournaments, Champions League and Copa Libertadores, leading to the semifinals, while the remaining champions had to go through a preliminary round after a draw.
The 2022-2023 World Club Cup crowned Real Madrid as the champion this year. They faced AL-Hilal in the final, defeating the Saudi team with a score of 5-3, securing their fifth title.
This announcement adds to the summer "bombshell" with the arrival of Argentine star Lionel Messi to Inter Miami. With this move, Major League Soccer (MLS) continues to position itself as a possible "League of Stars," considering the presence of past stars such as Beckham, Ronaldinho, Javier "Chicharito" Hernández, Higuaín, Zlatan Ibrahimović, Alexandre Pato, Josef Martínez, Carlos Vela, among others.
© 2023 Latin Times. All rights reserved. Do not reproduce without permission.