South African scientists have issued a stern warning as a new coronavirus variant has been detected, noting it can be worse than the already highly transmissible Delta virus strain that's currently wreaking havoc across the globe.
A new preprint study by South Africa's National Institute for Communicable Diseases and the KwaZulu-Natal Research Innovation and Sequencing Platform (Krisp) reveals that the new so-called C.1.2. variant has "mutated substantially," the New Zealand Herald reported.
The researchers said the constellation of mutations seen in this variant gives it increased transmissibility and the ability to better evade antibodies, such as those provided by previous infections and recovery or vaccination.
C.1.2. reportedly evolved from the C.1. lineage of the virus that dominated infections in the first swing of the coronavirus in South Africa in mid-2020.
In May, the variant accounted for 0.2 percent of the genomes sequenced in South Africa, rising significantly to 1.6 percent in June and 2 percent in July. Meanwhile, the Delta variant accounted for 89 percent, the New York Daily News noted.
C.1.2. first appeared in May in the South African provinces of Mpumalanga and Gauteng, where Johannesburg and Pretoria are situated. It has since emerged in England, New Zealand, China, the Democratic Republic of the Congo, Mauritius, Portugal, and Switzerland.
Epidemiologist Dr. Eric Feigl-Ding said the research suggests that C.1.2. has mutated 1.7 to 1.8 times faster than the average of all other variants and is at the greatest genetic distance from the original Wuhan 1.0 strain.
Tulio de Oliveira, the director of Krisp, said that they are now assessing the impact of this variant on antibody neutralization in unvaccinated individuals and those who are fully inoculated, according to Bloomberg.
"It has only been detected in around 100 genomes, a very low number," he said. "It's still a very small percentage, but again we are keeping a good eye on that. It has all of the signatures of immune escape."
The World Health Organization first lists mutations like C.1.2. as variants of interest before making them variants of concern if it becomes more severe or transmissible.
In 2020, South African scientists discovered the beta variant and noted that they could have begun elsewhere.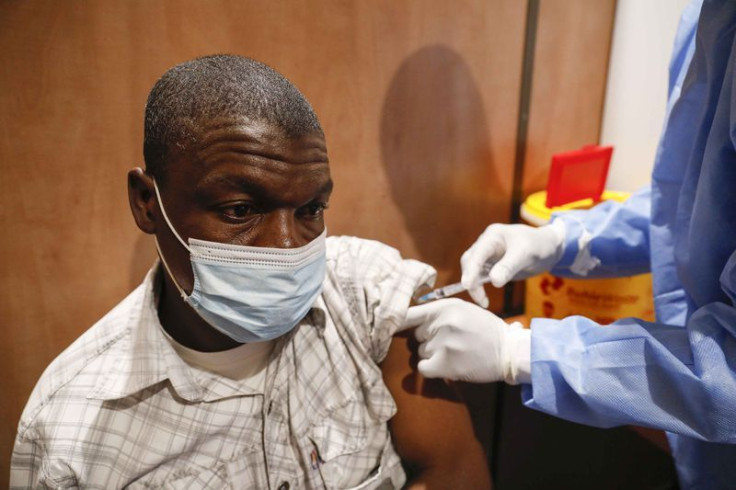 © 2023 Latin Times. All rights reserved. Do not reproduce without permission.