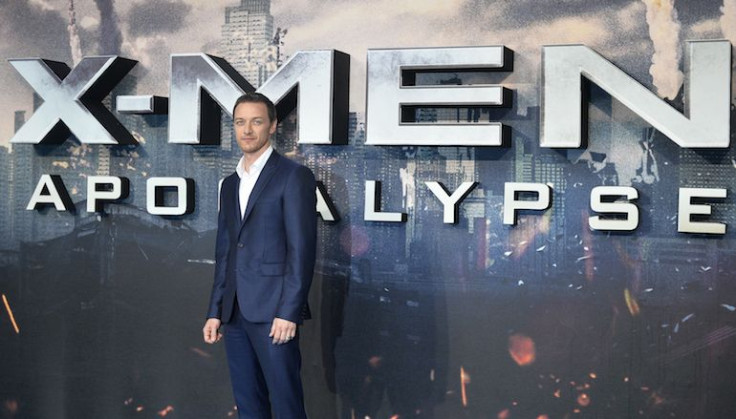 20th Century Fox is amping up its promotions for "X-Men: Apocalypse" and has released two new, and very different, teaser trailers for the upcoming superhero film.
The first video is actually a typical 80s commercial that any community college student could appreciate. In the video, we see Lana Condor as Jubilee as she gives an orientation video and testimonial praising the benefits of attending Xavier's School for Gifted Youngsters.
The second trailer released by the studio is a bit more dramatic. Magneto (Michael Fassbender) appears at his regular day job, slightly teary-eyed, and states that some of the men in the room told the police about him and his abilities. He then proceeds to threaten their lives all before the clip ends.
The film will see the heroes take on the powerful mutant Apocalypse. There are currently two synopsis floating around the web for "X-Men: Apocalypse." The first reads:
"Apocalypse takes place a decade after Days of Future Past and is a seamless next step in the story. The altering of time has unleashed a new and uniquely powerful enemy. Charles (James McAvoy), Erik/Magneto (Michael Fassbender), Raven/Mystique (Jennifer Lawrence), and Hank/Beast (Nicholas Hoult) are joined by young Cyclops (Tye Sheridan), Storm (Alexandra Shipp), Jean (Sophie Turner), and others as the X-Men must fight their most formidable foe yet – an ancient unrelenting force determined to cause an apocalypse unlike any in human history."
While the other reads:
"Since the dawn of civilization, he was worshipped as a god. Apocalypse, the first and most powerful mutant from Marvel's X-Men universe, amassed the powers of many other mutants, becoming immortal and invincible. Upon awakening after thousands of years, he is disillusioned with the world as he finds it and recruits a team of powerful mutants, including a disheartened Magneto (Michael Fassbender), to cleanse mankind and create a new world order, over which he will reign. As the fate of the Earth hangs in the balance, Raven (Jennifer Lawrence) with the help of Professor X (James McAvoy) must lead a team of young X-Men to stop their greatest nemesis and save mankind from complete destruction."
Check out both trailers below:
"X-Men: Apocalypse" will open on May 27, 2016.
© 2023 Latin Times. All rights reserved. Do not reproduce without permission.