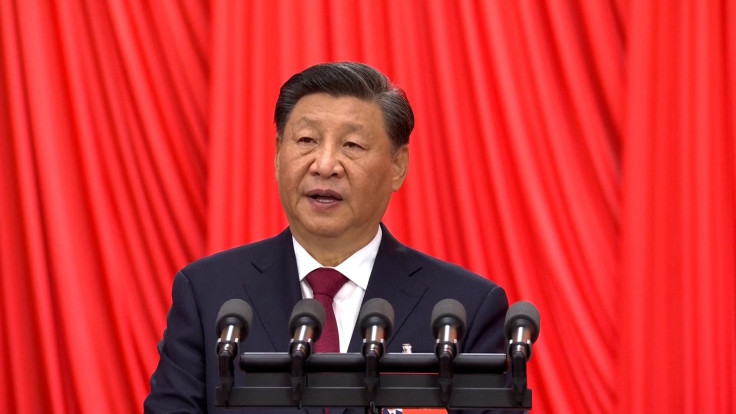 China is continuing its efforts to advance a new international order with Beijing at its center, despite being frustrated by what it perceives as the U.S.'s resolve to thwart its ascent as a global superpower.
In recent weeks, China has spoken more forcefully about the possibility of conflict unless the United States modifies its path and has celebrated a significant diplomatic success in the Middle East.
Now that its leader, Xi Jinping, is in Moscow to meet with Russian President Vladimir Putin, it is clear that Beijing is embracing its burgeoning power on the international scene and running the risk of escalating its conflict with the United States and its allies.
First, since Putin's invasion of Ukraine in February of last year, Xi's trip to Russia could be even more of a sign of support after the International Criminal Court on Friday issued an arrest warrant for Putin on charges that he committed war crimes in Ukraine.
The United States, China, and Russia do not belong to the court.
"I am pleased to once again set foot on the soil of our friendly neighbor Russia," Xi said in a statement after arriving in Moscow on Monday for the three-day state visit, reports NBC News.
The two leaders will meet with larger delegations on Tuesday after their talks on Monday, according to a Putin aide quoted by the Russian official news agency Tass.
Putin was subsequently quoted by Tass as saying that Moscow had closely examined Beijing's suggestions to end the conflict in Ukraine and respected China's efforts for a peaceful resolution.
Earlier, weeks before the invasion of Ukraine last year, Putin proclaimed a "no limits" partnership with Xi in an article that appeared in the People's Daily, the official newspaper of the Chinese Communist Party, which is in power.
Putin said he had high expectations for Xi's visit.
The Russian president praised China for its readiness to "make a meaningful contribution" to ending the conflict while on a defiant weekend trip to occupied eastern Ukraine.
After that, on Monday, Xi published an article endorsing China's peace initiative for Ukraine, claiming that it "reflects the broadest common understanding of the international community on the crisis."
The 12-point plan, which is a part of China's attempts to position itself as a global peacemaker, has been rejected by the West as being overly pro-Russian.
Xi stated that the goal of his visit to Russia was to deepen the strategic alliance between the two nations in the face of "damaging acts of hegemony, domination, and bullying" around the globe.
"The international community has recognized that no country is superior to others, no model of governance is universal, and no single country should dictate the international order," Xi said in an article in Rossiiskaya Gazeta, a daily newspaper published by the Russian government, according to an English-language translation carried by the Chinese state media.
Xi and his senior officials are becoming more acerbic in their language as U.S.-China ties appear to be stuck in a downward spiral.
Xi said the U.S. was running a campaign of "containment, encirclement, and suppression" that had put "severe challenges" on China in an address this month to delegates at the annual meeting of China's ceremonial legislature, where he officially received an unprecedented third term as president.
Later, Qin Gang, China's new foreign minister, echoed Xi's comments and warned that unless Washington changed its policies, there would inevitably be "confrontation and conflict" between the two biggest economies in the world.
Xi's comments were the strongest and most direct anti-U.S. comment from any Chinese leader in decades, said Ian Bremmer, president of Eurasia Group, a consulting firm based in New York.
By making the comments himself, he said, Xi was expressing his dissatisfaction with Washington "in a very public way."
President Joe Biden and Xi have a personal connection, and Biden has highlighted the potential for bilateral collaboration.
However, the way U.S. politicians discuss China-related issues — from trade to Taiwan to TikTok — gives Beijing the impression that "everything is adversarial," according to Bremmer.
"They think this is deeper than anything that can be fixed with the two leaders just talking," he said.
In an effort to present a Chinese alternative to the U.S.-led global order, Xi is continuing a surge in diplomatic activity.
This alternative places an emphasis on "mutual respect" and "noninterference" and rejects the Western paradigm of democracies versus autocracies.
"It's a low risk, high-reward move that boosts Chinese legitimacy and prestige and Xi Jinping in particular as someone who personally, according to Chinese sources, facilitated this détente," said Tuvia Gering, a researcher with the Diane and Guilford Glazer Israel-China Policy Center at the Institute for National Security Studies in Tel Aviv and a nonresident fellow at the Atlantic Council.
"But to a certain extent, this is indeed a testament to the rising influence of China," Fan Hongda, a professor at the Middle East Studies Institute at Shanghai International Studies University, said he didn't think the deal on its own would upend the global order.
"Therefore, the United States is likely to take China more seriously," he said.
"So far, China has had the luxury of being able to sit back and watch the war to see who comes out on top," said Keir Giles, a senior consulting fellow in the Russia and Eurasia program at Chatham House, a think tank in London.
He claimed that Xi's visit to Russia could result in a wide range of outcomes, including firm steps in either direction, such as the choice to directly back Putin in the conflict or to directly ask him to put an end to it.
"It could be that neither of those will happen, and we'll continue to hear words of partnership not backed up by visible action."
Both actions would be "an indication that China has reached a decision on how the war will affect the balance of power between Russia and the West in the long term," according to Giles.
© 2023 Latin Times. All rights reserved. Do not reproduce without permission.