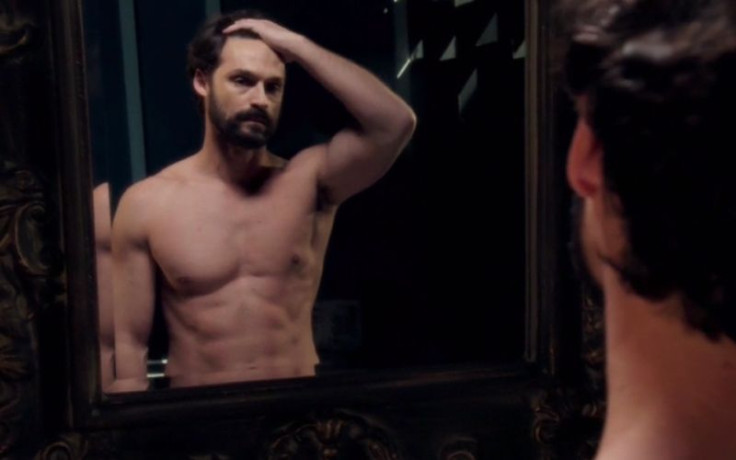 Iván Sánchez is the star of Univision's new primetime telenovela, "Yago." The series is loosely based on the classic "The Count Of Monte Cristo" about a man wrongfully accused of a crime that he didn't commit. He is then left for dead, but returns with a new identity to take revenge on those people that did him wrong. The Spanish-language network aired the first promo for the soap last night and it looks like it's going to be action-packed. In this first teaser, we see how Yago comes back from the dead and starts infiltrating himself into the lives of his former friends to get to the bottom of the truth. "Yago" will premiere on Monday, May 2 at 9pm ET/PT on Univision in the timeslot "Pasión y Poder" currently holds. Watch a preview of the telenovela below and tell us what you think!
"Yago" will have an exclusive world-wide premiere on Univision. That means that Latino audiences across the U.S. will watch it first, in contrast to the majority of programming from Televisa that airs in Mexico first and makes its way up to the states weeks later. "Yago" was originally scheduled to air following the "El Hotel De Los Secretos" finale, but was pushed up becuase "Pasión y Poder's" replacement ("Tres Veces Ana") was pushed back. As you may know, the latter production stars Angelique Boyer who will take on the task of interpreting three different roles. In order to give production more time to allow the ultimate quality, it was decided that they would reshuffle the programming.
"Yago" is a production from Carmen Armendariz who has been behind morning show "Hoy" and the "Locas De Amor" series. "Yago" is being produced in the same vein as "El Hotel De Los Secretos" in that they won't output too many episodes, where telenovelas typically have at least 120. With "Yago," Televisa is trying to recapture that audience that has ventured off from the small screen to watch and binge on shows that are fast-paced and offer highter quality of production. "Yago" will also star Gaby De La Garza ("Las Aparicio"), Flavio Medina ("Yo No Creo En Los Hombres"), Pablo Valentín ("Antes Muerta Que Lichita"), Ximena Romo ("El Color De La Pasión"), Jade Fraser ("Hasta El Fin Del Mundo"), Sophie Alexander Katz ("Para Volver A Amar"), Patricio Castillo ("Mentir Para Vivir") and many more.
© 2023 Latin Times. All rights reserved. Do not reproduce without permission.