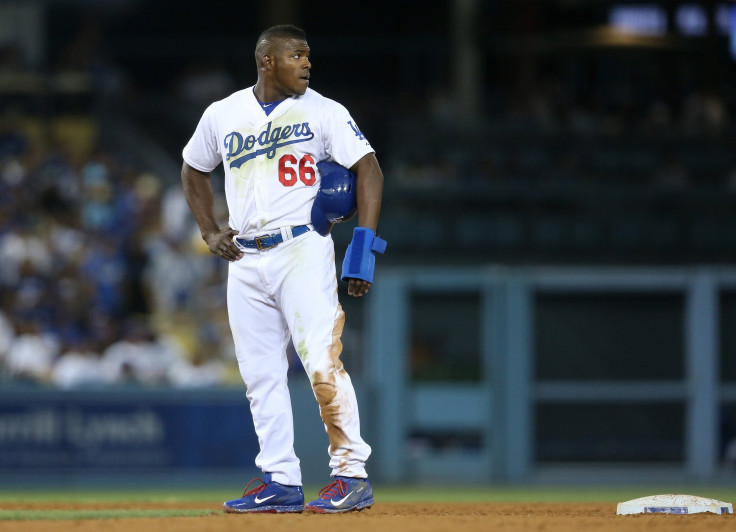 LOS ANGELES – After surrendering four runs in the top of the seventh, Los Angeles looked like they were destined to fall behind the San Francisco Giants for first place in the NL West.
But the Dodgers would not go quietly into the night, responding with a five-run inning in the bottom half of the seventh to rally to beat the Oakland Athletics 10-7 in dramatic fashion at Dodger Stadium on Wednesday evening.
Los Angeles snapped their three-game losing streak and continue to be the only team in the Majors not to have lost four games or more in a row at any time throughout the season.
The Dodgers scored eight of their ten runs with two outs as Mexican-American Adrian Gonzalez kicked off the rally with an RBI double off the center field wall with two outs in the seventh.
"It was a big win for us," Gonzalez said. "We need to continue to win games and beat the teams we should beat."
Yasmani Grandal followed with a dribbler down the third base line as the Cuban catcher was credited with an RBI and an infield single.
Puerto Rican pinch-hitter, Enrique Hernandez, completed the comeback with a two-run double to left field and the Dodgers recaptured the lead 7-6.
"Anytime you can contribute and help your team win it's special," Hernandez said. "Today it happened to be me. It was a good team win."
Yasiel Puig hit a two-run homer and went 2-for-4 with three RBIs on a night that 40,000 fans in attendance received a bobblehead in his likeness. Puig became the first Dodger since Hanley Ramirez on April 30, 2013 to homer on his own promotional night. To cap it off, his mother, Maritz Valdez, threw the ceremonial first pitch before the game.
"I need to talk to the Dodgers and see if they can have more bobblehead nights for me," Puig joked after the game. "Maybe my Mom can throw out the first pitch every night, it obviously helped."
© 2023 Latin Times. All rights reserved. Do not reproduce without permission.