As the Russia-Ukraine war continues, a high-ranking Russian general was reported to have been killed on Sunday, March 20, as the bombing on the vital port city of Mariupol continues unabated.
Andrei Paliy, deputy commander of Russia's Black Sea Fleet, was said to have been killed in the bombing of Mariupol. The sixth high-ranking military official to die in Ukraine during the conflict, Paliy's death has been largely unconfirmed by the Russian Navy or its Defense Ministry, according to Reuters.
Nevertheless, multiple announcements from the messaging app Telegram said that Paliy, who was born in Ukraine before renouncing his citizenship and migrating to Russia during the break-up of the Soviet Union, had died in Mariupol with an unknown cause of death, the Daily Beast reported.
In spite of the high-profile death in the military, the bombings in Mariupol continue. The G12 Art School, which was being used as a bomb shelter by civilians, was reportedly destroyed by Russian bombs, trapping and potentially killing hundreds of people who are trapped under the rubble, according to another Daily Beast report.
This comes as Russia's relentless bombing of Mariupol has destroyed much of the infrastructure of the city as well as caused thousands of people to be killed or injured. The city is believed to be a vital territory for Russia because of how it connects Crimea to the Russian-backed cities of Luhansk and Donetsk.
"It is likely Russia will continue to use its heavy firepower to support assaults on urban areas as it looks to limit its own already considerable losses, at the cost of further civilian casualties," the U.K. Ministry of Defense said.
The Russians in Mariupol have also started to take any survivors that they could find, shipping them to the Russian city of Tangarog in a forced relocation of citizens that many are finding worrying due to the implications of the action taken against these civilians.
This relocation has been compared to "horrific events of World War II, when the Nazis forcibly captured people" by Mariupol mayor Vadym Boichenko. "Children, elderly people are dying. The city is destroyed and it is wiped off the face of the earth," he said.
The Russian military has yet to confirm any of these killings or incidents, though they are likely to deny it as they have done in the past.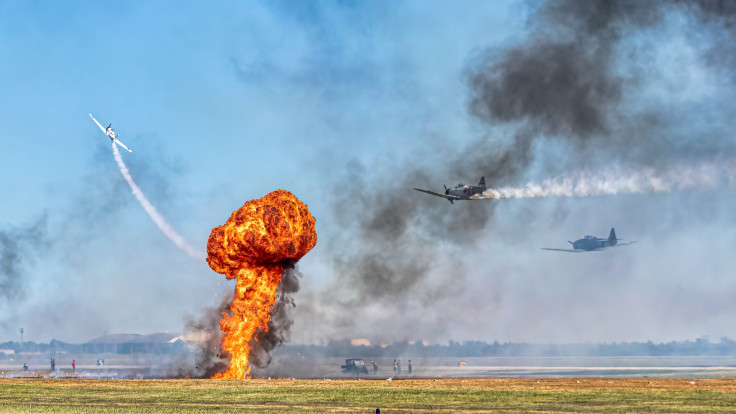 © 2023 Latin Times. All rights reserved. Do not reproduce without permission.