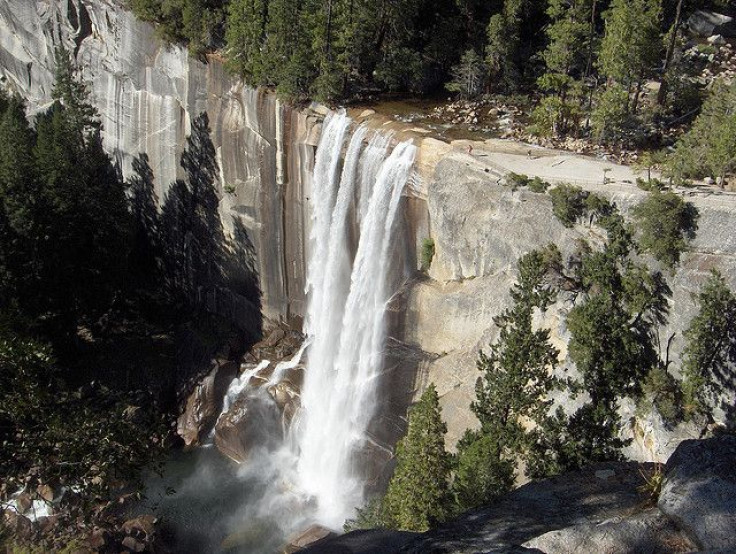 A Minnesota man who has been missing since Sunday in Yosemite National Park has been found dead at the base of a waterfall, authorities said.
Rescuers found the body of Kenneth Stensby, 73, at the base of Vernal Fall at about 6 p.m. Monday, and wasn't extricated until 1 p.m. Tuesday the LA Times reported.
It appears that Stensby, who was CEO of United Properties -- a real estate company -- from 1974 to 1995, had slipped and fallen when he stopped to take a photo, according to Minnesota Public Radio.
Stensby, an avid hiker, was fatally injured upon falling off the 317-foot waterfall. This was the first accidental fatality in the park this year, Yosemite spokeswoman Kari Cobb told reporters.
The hiker was staying at the Ahwahnee Hotel, where he checked in last Tuesday, and left a note for the hotel staff every day describing his plans. He said Sunday that he would be taking the popular Mist Trail up to Vernal Fall and would return around noon.
Hotel staff reported him missing when he did not return nor respond to phone calls at 5 p.m.
A search team found his jacket at the top of the falls by a guard rail with his camera missing Sunday night, but found no signs of his body until Monday evening when around 30 rescuers dispersed throughout the park in search of him.
Vernal Fall is a popular destination in the park for visitors and has also been the place of death for hikers in recent years. In 2011, three people were swept off the falls -- one slipped on a rock while two others went over trying to save her.
Cobb said that the terrain at Yosemite can be treacherous and hikers should proceed with caution.
"Yosemite by geography has a lot of cliffs, and it is a very rugged area," she said. "We do urge visitors to be cautious to matter where they're hiking."
© 2023 Latin Times. All rights reserved. Do not reproduce without permission.