A constitutional scholar in China faces gnawing repercussions for openly criticizing the Chinese government's approach to the pandemic.
As reported in the "South China Morning Post," Zhang Xuezhong penned an impassioned letter to the representatives of the country's legislature, which was first shared on WeChat. The cops arrived and took him to custody Sunday (May 10), alleged the young scholar's friend Wen Kejian.
The letter came to the notice of the deputies of the National People's Congress who believed that Xuezhong touched a raw nerve by opining about the global health crisis and blaming the Chinese government for its lack of a modern constitution. Xuezhong inferred that the same could be attributed to the mismanagement of the COVID-19 outbreak and the pitiable current state of affairs.
The content of his letter went as follows: "Since January 3, 2020, the [Chinese] foreign ministry had been regularly notifying the U.S. government about the epidemic, but the disease control department was not notifying the people of [China] at the same time. Such an irresponsible attitude towards their people's safety is rare." Xuezhong didn't stop at that. He also maintained that "the best way to fight for freedom of expression is for everyone to speak as if we already have freedom of speech."
What's interesting to note is that Xuezhong's friends knew that the scholar was prepared for the worse when he decided to share it on the popular social media platform.
China currently faces international hostility as several countries have criticized the Asian superpower of delaying the disclosing of the outbreak. U.S. President Donald Trump has openly accused the country of knowing about the danger of the virus all along, but hiding pivotal information by controlling the UN Health Agency, WHO. Trump, who raise eyebrows when he termed COVID-19 as the "Chinese Virus."
Things came to an abrupt halt at a press briefing titled "America Leads The World In Testing" at the White House, Rose Garden, on Monday, when Trump angrily retorted, "Don't Ask Me. Ask China" to one of the American journalists who questioned the president as to why he perceived the coronavirus testing as a global competition.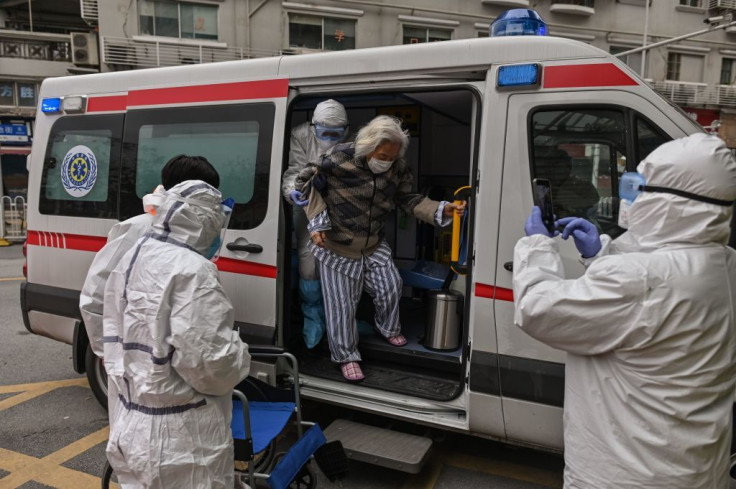 © 2023 Latin Times. All rights reserved. Do not reproduce without permission.