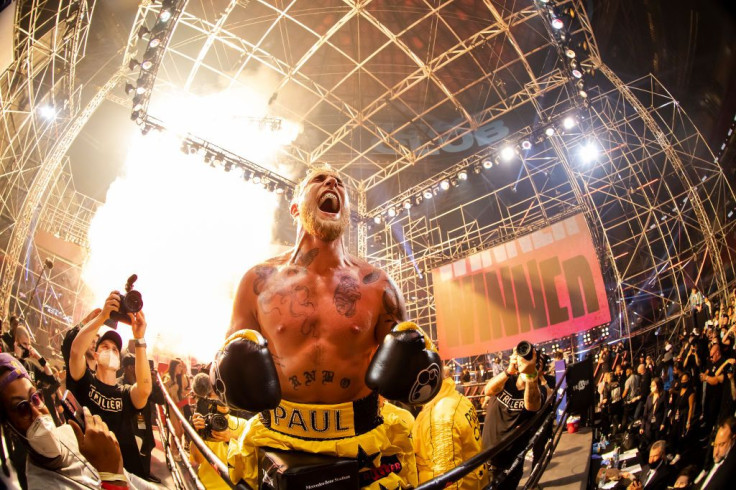 The 25-year-old social media influencer turned boxer, Jake Paul, who is still relishing his win over UFC legend Anderson Silva last month in Arizona, is rumored to be negotiating his return to the ring opposite former kickboxing champion, turned social media sensation Andrew Tate.
Paul, the founder of Most Valuable Promotions, is coming off his most disappointing PPV sales since the start of his celebrity boxing career. Paul is no stranger to exchanging social media spectacles for likes and followers. A Paul vs. Tate match will pit two of the hottest names in social media, toe-to-toe under the main event lights.
Tate, a polarizing figure on social media, had 4.7 million followers on Instagram before being permanently banned from YouTube, TikTok, Facebook, and Instagram.
A spokesperson for Meta, which owns both Instagram and Facebook, said last week that the company removed Tate's official accounts from the social media platforms for violating the company's policies on dangerous organizations and individuals, according to Forbes.com contributor Josh Wilson.
A TikTok spokesperson released a statement stating, "misogyny is a hateful ideology that is not tolerated on TikTok," regarding Tate's ban from the popular platform. Tate's viewpoints were viewed as a detriment to his younger followers by the social media giant.
Nicknamed Cobra, Tate earned his first world title in 2011. The Washington, D.C. born, and Luton, England raised former fighter, was a four-time champion across two weight classes in ISKA kickboxing with a record which stands at 76-9, according to Sportskeeda.
Paul vs. Tate is rumored to be scheduled for early 2023, but no contract has been signed at this time.
© 2023 Latin Times. All rights reserved. Do not reproduce without permission.