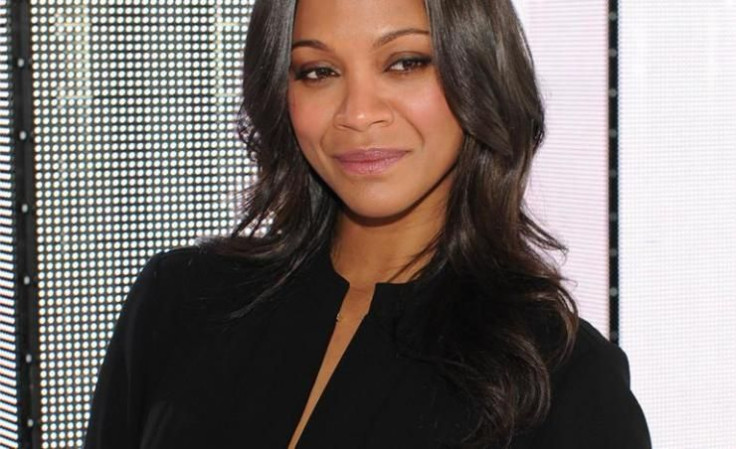 After revealing producers almost wrote her off of a project for getting pregnant, Zoe Saldana is fighting hard to get Hollywood to pay for childcare. If not fighting, at least she's speaking up. The "Avatar" star revealed male stars get innumerable more benefits on set than female stars. Saldana says men get entire entourages which include assistants (plural), bodyguards, plus yachts to sleep in if they wish, penthouses, and more, but if women ask for something as basic as someone to hold their child while they work, they refuse.
"A woman comes in going, 'OK, I have a child. You're taking me away from my home. You're taking my children away from their home," she insists. "And you're going to make me work a lot more hours than I usually would if I was home. Therefore, I would have to pay for this nanny for more hours -- so I kind of need that. And they go, 'Nope, we don't pay for nannies.'" So, in other words, the actress says this just adds to the inconvenience of having a family in Hollywood.
As it is for most working parents, Saldana says the hard part is always finding balance. "That's the most exhausting thing, the balance of it all. But it helps when you're doing it with your companion. If I know Marco is trying to balance it as well, then I feel like I'm not alone," she explained. However, she's convinced "it will never be the right time for anybody in your life that you get pregnant." The good thing is, that did not stop Saldana and husband Marco Perego from having two beautiful twin boys, Cy and Bowie.
© 2023 Latin Times. All rights reserved. Do not reproduce without permission.