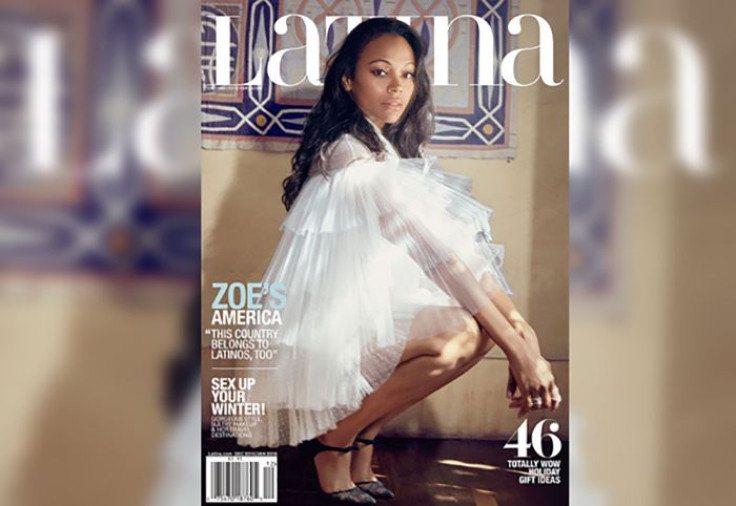 Actress Zoe Saldana is gracing the cover of Latina magazine's December 2015/January 2016 issue, where she didn't only look absolutely gorgeous, but spoke her mind about the immigration issues and intolerance in the U.S. which deeply concern her. Saldana says the issue is hurtful because she doesn't want to be angry anymore, but doesn't believe what's being said about her or her people, is in any way true. "I'm kind of embarrassed when you see all of these people talking on national television, and it's like, 'Oh my God, if your grandfather were alive today, when he came here from Ireland, from Italy, escaped the f*cking war in Russia," she expressed. "You're rotting his name to shame."
Saldana says it doesn't matter what background people have, the fact that they speak like that is enough. "It doesn't matter how much money you have, or how many degrees from Ivy League schools. You're such a bigot. You're such a hick right now.' People have to be open to the reality of what's happening in our country," she insisted.
When asked about her controversial film about Nina Simone, the actress said she still can't listen to her music because it's heartbreaking. "I'll be able to listen to her and not feel so heartbroken once I either finish this movie and release it, knowing that we did the best we could, or this movie goes away. I pray that somebody tells her story and they do it amazingly well," Saldana explained.
On teaching her sons Cy and Bowie about her Latino background, Saldana says that's just "who she is every day!" "They're going to get a part of who I am naturally…We only speak English when we have people around us… But if it's just Marco and the boys, it's a combination of Italian and Spanish at all times. I speak a very Dominican Italian." Saldana also explained how it was always a dream to work with her family: "We love cinema. We love art. We love storytelling. But even in those common interests, we each have a different approach. Cisely is very much a producer and loves television. Mariel is all about education as an R.N. and EMT. I was always into acting. I love interpretation, el arte surreal, la literatura, el baile, mixing everything."
The magazine hits stands this coming November 10.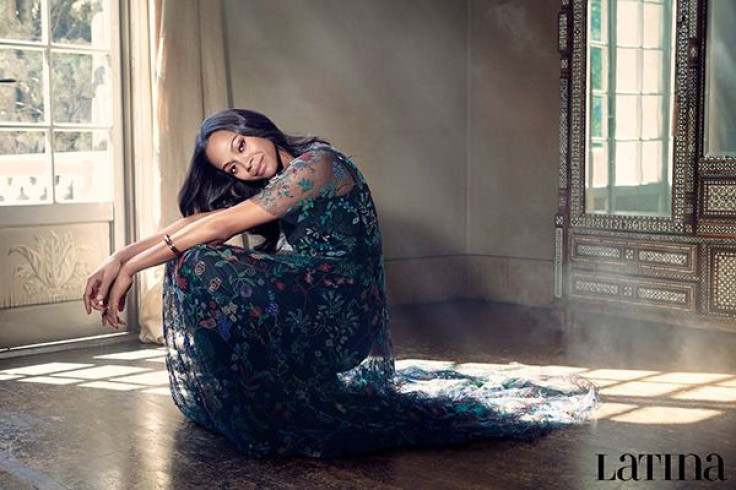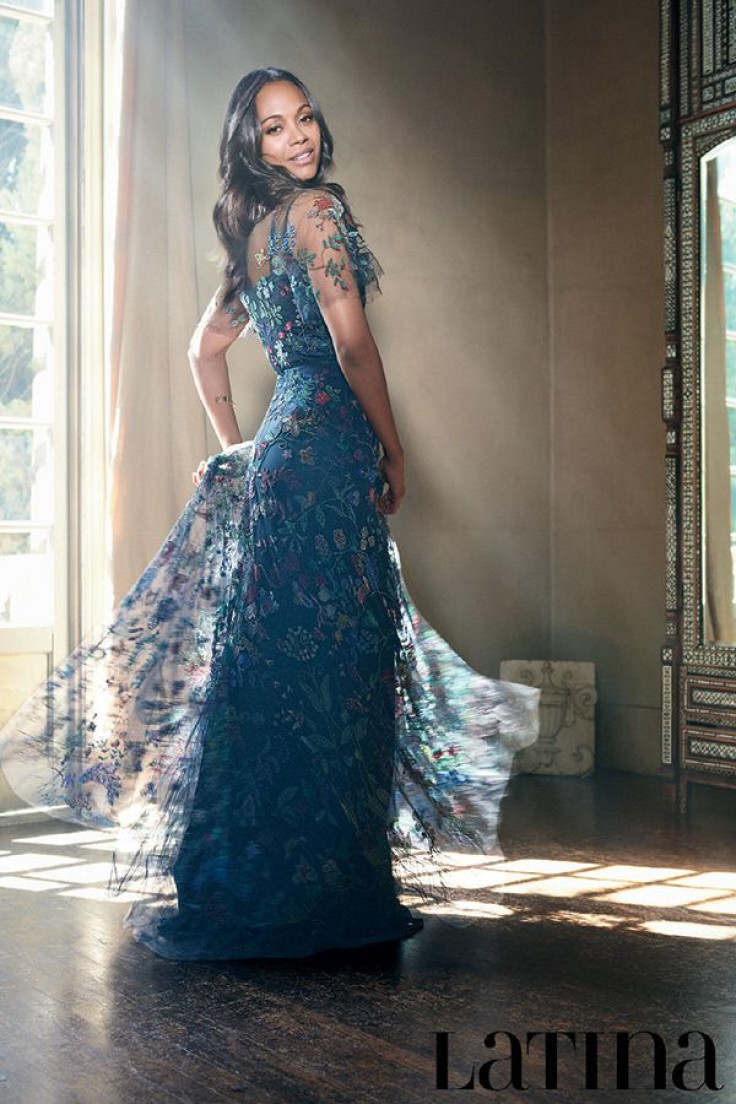 © 2023 Latin Times. All rights reserved. Do not reproduce without permission.