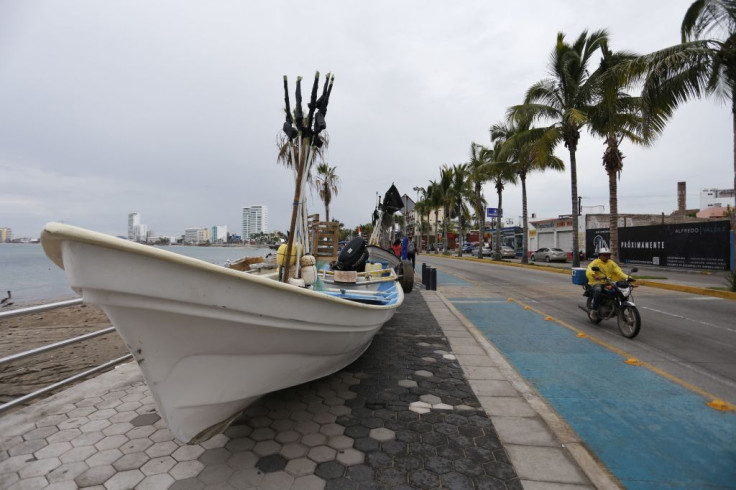 Hispaniola and northern Mexico are facing a double whammy of storms as the hurricane season reaches its peak. One of them, Tropical Storm Franklin, made landfall in the southern Dominican region Wednesday, which led to the loss of one life and left two people unaccounted for.
The heavy rainfall and flooding in the Dominican Republic led to the displacement of hundreds of residents in the affected areas. Multiple communities and a total of 350,000 households experienced power outages and a lack of drinkable water, as per The New York Times.
The initial landfall was reported along the southern coast of the Dominican Republic, near Barahona. At this point, the storm has maintained a northern trajectory, advancing at a pace of 10 mph with sustained winds of 50 mph, according to CBS News.
Multiple regions along the southern expanse of the Dominican Republic, extending from the Haitian border to Cabo Engano, the entirety of Haiti's southern coast stretching from Anse d'Hainault to the eastern border with the Dominican Republic, and lastly, the Turks and Caicos Islands, were placed under a tropical storm warning in the wake of the storm.
Franklin is likely to deposit as much as 12 inches (30 centimeters) of rainfall across the Dominican Republic, forecasters warned. On the other hand, the western and central parts of the nation might experience a higher impact, with a maximum of 16 inches (41 centimeters). Haiti could receive around 4 inches (10 centimeters) of rainfall, with nearly 8 inches (20 centimeters) in its eastern regions.
The storm toppled several trees and at least two light posts. Dozens of homes were submerged in floodwaters that inundated the streets. The roof of one house collapsed during the storm, as did the walls of various buildings around the country.
Officials closed schools, government agencies, and several airports in the Dominican Republic as a precaution. At least 25 of the country's 31 provinces were placed on red alert. By Wednesday, more than 346,000 customers were experiencing power outages, and heavy rains had rendered around 120 aqueducts non-functional, affecting over 1.6 million customers.
The Dominican civil defense told AP News that one of the persons unaccounted for in his 50s with mental health challenges had jumped into a creek Tuesday night. A teenage boy was also swept away by a river's current Wednesday, said José Luis Cabrera from the Civil Defense Agency.
The second storm, Harold, was downgraded to a depression upon its landfall in south Texas on Tuesday. The system has since crossed into the Mexican border, threatening the region with heavy rainfall.
© 2023 Latin Times. All rights reserved. Do not reproduce without permission.