Honoring the New Year is one of the most anticipated annual traditions around the world. While most people celebrate this event at home with popping parties and magnificent fireworks, you actually have infinite choices if you're planning where to ring in the New Year.
Here are the top 10 New Year countdown celebrations you and your family can head right to this New Year's Eve.
Sydney, Australia
Every New Year's Eve, Sydney welcomes the New Year with major simultaneous fireworks display at the Sydney Harbor, Opera House and Harbour Bridge. In fact, this is the first major international city to greet the New Year at midnight.
Madeira Islands, Portugal
Whether you are watching from the deck of your cruise ship or from the port of Funchal, you will certainly appreciate the fireworks display at Madeira Islands. Every New Year's Eve, thousands of multi-colored lamps decorate the amphitheater of Funchal to transform it into a grandiose stage. Fireworks display in this area of Portugal is so famous that it was recognized as Guinness World Records' largest display of fireworks in the world in 2006.
Taipei, Taiwan
The capital city of Taiwan is just one of the few Asian spots that offer a visual spectacle during New Year's Eve. At midnight, people flock to the National Dr. Sun Yat-Sen Memorial Hall and the Xinyi Commercial District as Taipei 101, the tallest building in the city, launches a spectacular fireworks show.
London, England
At midnight on New Year's Eve, the night skies of London turn into a blaze of lights and colors with a display of pyrotechnics from London's famous South Bank. This city also ushers in the New Year with a New Year's Day Parade, where residents bask in the stunning performances of marching bands, acrobats, clowns, and cheerleaders.
Bangkok, Thailand
Considered one of Asia's best nightlife cities, Bangkok is one of the best places to ring in the New Year. The magnificence of Bangkok's Central World Plaza matches that of Times Square. Every New Year's Eve, this plaza serves as a launching pad for a spectacular fireworks display and transforms into the city's main gathering spot for New Year's Eve celebrations.
Paris, France
Paris' Eiffel Tower, the Seine, and the bridges of Paris are all magical settings for New Year celebrations. At midnight, the people of Paris flock to these places to ring in the New Year with bright lights, live orchestra, and a festive menu of scallop ceviche, duckling breast and Christmas Log.
Moscow, Russia
The Historic Red Square in Moscow offers one of the coldest but most spectacular settings for a New Year's Eve fireworks display. Moscow is also home to the Ritz-Carlton, which features a rooftop bar that offers a visually appealing view of the blazing night skies at midnight.
Edinburgh, Scotland
Edinburgh is where the spectacular Torchlight Procession is held every New Year, where thousands of torch carriers create a river of fire from the Royal Mile to the son et lumiere, and then ends with a magnificent fireworks display on Calton Hill.
New York, USA
Every New Year's Eve, Americans tune in to the famous ball drop on television, held live at Times Square. During this annual celebration, at least a million Americans flock into Times Square to watch live performances from popular artists and count down together to welcome the New Year.
Las Vegas, USA
While people know Las Vegas for its bright lights all year round, this city turns brighter than ever during New Year's Eve. At midnight, The Strip is closed off to vehicles as pedestrians take over the road for a grand festival. Casinos also launch a spectacular barrage of fireworks off of their buildings as the clock strikes 12.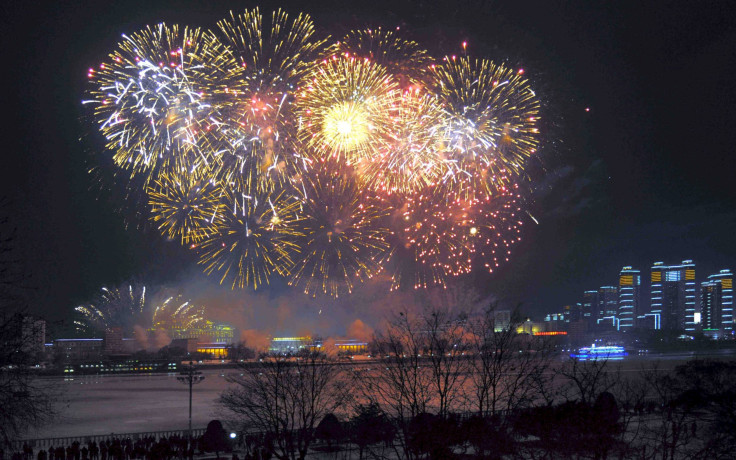 © 2023 Latin Times. All rights reserved. Do not reproduce without permission.