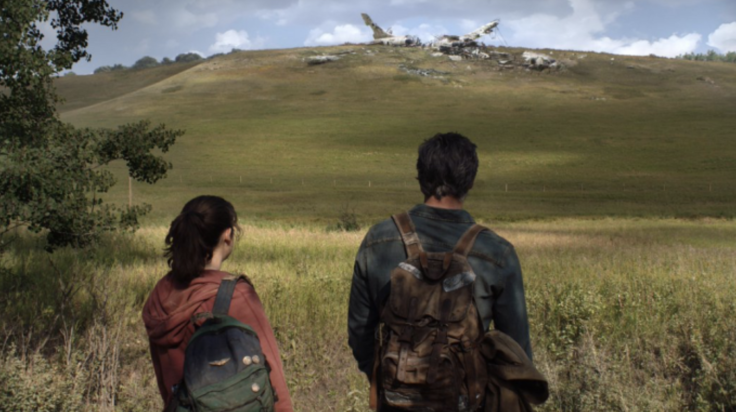 From thrillers to space invasions, and jaw-dropping crime dramas, there are so many exciting television series coming in 2023. We've rounded up 10 of the most exciting TV shows we can't wait to see.
Planning your TV-watching calendar for next year? Here's an early look ahead at some of the new shows coming to television and streaming services in 2023. Next year is full of highly anticipated returning series as well as new titles from some of our favorite fandoms including Marvel and Star Wars. Fans have been anxiously awaiting for the third and final season of Paramount+'s Star Trek, and the premiere of the live-action adaptation of the popular apocalyptic video game series, The Last of Us. Here's our 10 picks for the most anticipated TV series for 2023. We'll tell you when to watch all the new and returning series, and which streaming networks to tune in to.
*Some release dates are TBD and may possibly change
1. Vikings: Valhalla Season 2 (Netflix) January 12, 2023
Season 2 of the medieval epic saga Vikings: Valhalla returns to Netflix in 2023. The historical drama series created by Jeb Stuart for Netflix, is the sequel to Michael Hirst's acclaimed History's channels series Vikings. Set one hundred years after the events of Vikings, the series chronicles the beginning of the end of the Viking Age, marked by the Battle of Stamford Bridge in 1066. The second season continues the adventures of the legendary Viking heroes - Leif Eriksson (Sam Corlett), Freydis Eriksdotter (Frida Gustavsson), and Harald Sigurdsson (Leo Suter) as they blaze new paths exploring the world far beyond Scandinavia and Northern Europe. The brave trio try to make a desperate last stand against Olaf and his warriors in the First Look Clip from Season 2 of Vikings: Valhalla.
Season 2 finds our heroes shortly after the tragic fall of Kattegat, as they find themselves suddenly fugitives in Scandinavia, and are forced to test their ambitions in worlds beyond their familiar lands. Prepare for blood, love, death, epic sword battles, and axes.
2. The Last of Us: (HBO MAX) January 15, 2023
The post-apocalyptic drama television series is based off the massively popular action-adventure game from Naughty Dog. The Last of Us TV series is most definitely one of the most, if not the most, anticipated series of 2023. Fans have been eagerly waiting for news, updates and glimpses into the new HBO original series ever since it was first announced, garnering positive reactions so far from trailers, cast announcements and reveals. The series will be written and executive produced by the Emmy award-winning creator of Chernobyl, Craig Mazin and Neil Druckmann, of The Last of Us and Uncharted video game franchises.
Under Mazin's direction, the heroic story of Joel (The Mandalorian's Pedro Pascal) and Ellie (Game of Thrones' Bella Ramsey) promises to be terrifyingly violent. The upcoming series looks distinctly promising, and like an adaptation, gamers will gladly indulge in with its precise and authentic reimagination of the game, down to its devastating environments and abominable creatures. Twenty years after modern civilization has been destroyed, Joel and Ellie, a pair connected through the harsh and catastrophic events of the world must depend on each other for survival. What started out as a small job — when Joel is hired to smuggle Ellie, a young 14-year old girl out of an oppressive quarantine zone, turns into a long heartbreaking journey as they are forced to work together to endure the horrors and survive against ruthless killers on their trek across a post-outbreak America.
3. Accused (FOX) January 22, 2023
The newest thriller coming to TV in 2023, is the legal-crime drama Accused. Accused is an anthology drama coming to FOX, in which each stand-alone episode follows a different character as they make their way to court to hear whether they've been found guilty of a crime. The thriller boasts an all-star cast including Michael Chiklis (The Shield), Malcolm-Jamal Warner (The Resident), Abigail Breslin (Scream Queens), and Whitney Cummings (Whitney). They're just a few of the notable actors in the star-packed anthology series, premiering on Sunday, January 22 at 9/8c. (It will then move to its regular time period, Tuesdays at 9/8 c, on January 24th) The all-new crime thriller comes from Emmy Award-winning producer Howard Gordon, the co-creator of landmark television, such as Homeland, and the showrunner of 24.
Accused is based on the BBC's BAFTA-winning crime anthology, and is a collection of 15 intense, newsworthy and impeccable stories of crime and punishment. Each episode is a fast-paced provocative thriller, exploring a different crime, in a different city, with an entirely original cast. Each episode opens in on a courtroom on the defendant — without viewers knowing their crime or how they ended up on trial. The drama is told from the defendant's point of view through flashbacks. Audiences will discover how an ordinary person can get caught up in extraordinary situations, ultimately revealing how one wrong decision can impact the course of lives forever. Viewers can tune in on Fox, sign in through a TV provider or TubiTV, or next day on Hulu.
4. YOU season 4 (Netflix) February 10, 2023
Joe Goldberg, in his delusional mind is…No longer the "lovable book store manager" in NY, shop clerk in LA, or donut husband in the suburbs, but has left his past behind as he reinvents himself in London. The popular Netflix series YOU will return in two parts for its fourth season. Part One will drop on Netflix on February 10th 2023, with Part Two releasing on March 10th 2023. Season 3 ended with Joe killing his wife Love, and staging it as if she murdered him and then committed suicide. Of course, in typical Joe fashion he gets away with it and makes his move to his next destination and next victim. But, first he makes a stop in Paris to follow his former flame Marienne.
Season 4, the seemingly masterful stalker who has surprisingly not been caught yet, has a brand new alias Professor Jonathan Moore. The first teaser trailer doesn't give away much but Joe (Penn Badgley) teases exactly what fans can expect. The teaser also gives us the first look at all the brand new characters that will soon find themselves in Joe's sinister orbit, including Charlotte Richie's Kate, who will be the new female lead in season 4.
5. Star Trek: Picard (Paramount+) on February 16, 2023
The final ride with the Star Trek: The Next Generation crew begins! The third and final season of the sci-fi television series Star Trek: Picard features Sir Patrick Stewart's character Jean-Luc Picard as he is reunited with the former crew of the USS Enterprise. Stewart reprising his role from the series Star Trek: The Next Generation as well as other Star Trek media, reunites with his old cast mates for the final season. Also returning from The Next Generation are LeVar Burton, Michael Dorn, Jonathan Frakes, Gates McFadden, Marina Sirtis, and Brent Spiner. The final season will consist of 10 episodes. Jeri Ryan and Michelle Hurd will also star, returning from Season 2 of Picard.
6. Star Wars: The Mandalorian Season 3 (Disney+) March 1, 2023
"You are a Mandalorian no more." The new season of The Mandalorian starts streaming in 2023 on Disney+. Star Wars fans are celebrating as The Mandalorian season 3 finally has a firm release date next March. The announcement was revealed at Brazil Comic-Con, along with a trailer and some exclusive reveals of new footage of the continued adventures of Mando and the adorable Baby Yoda. The public trailer does show a first look at the live-action Mandalore and more Babu Friks. Din Djarin is in trouble with the Armorer for removing his helmet, while Bo-Katan has some harsh words for him.
7. Star Wars: The Acolyte (Disney+) *August 11, 2023
Disney+ recently announced that production on Star Wars: The Acolyte has begun and also shared some updates on a cast list for the series. The news was shared via StarWars.com with a behind-the-scenes image of The Hate U Give's Amandla Stenberg, Squid Game's Lee Jung-jae, and The Acolyte creator Leslye Headland. Headland is also the showrunner and executive producer for the show. The Acolyte will reportedly have eight episodes according to Discussing Film and the series is said to premiere on August 11, 2023. Not much has been revealed yet about the action-adventure drama but The Acolyte will take place in the final days of the High Republic era, and is set to be the next series in the franchise after Andor. Joining the previously announced Amandla Stenberg are Lee Jung-jae, Manny Jacinto, Dafne Keen, Jodie Turner-Smith, Rebecca Henderson, Charlie Barnett , Dean-Charles Chapman and Carrie-Anne Moss.
8. Love & Death (HBO MAX) *March 2023
Love and Death is an upcoming crime drama streaming television miniseries directed by Lesli Linka Glatter and written by David E. Kelley. The infamous true-crime story is set to premiere in 2023 on HBO Max. "Love & Death" stars Elizabeth Olsen as the Texas housewife in a story inspired by John Bloom and Jim Atkinson's 1984 book titled "Evidence of Love: A True Story of Passion and Death in the Suburbs," as well as a collection of articles from Texas Monthly ("Love & Death in Silicon Prairie, Part I & II"). The limited series is based on the true story of Wylie, Texas housewife Candy Montgomery, who was accused of the brutal axe murder of her friend Betty Gore in 1980. The series stars Elizabeth Olsen as Candy Montgomery, Jesse Plemons as Allan Gore, Patrick Fugit as Pat Montgomery, Lily Rabe as Betty Gore, with Keir Gilchrist, Elizabeth Marvel, Tom Pelphrey, and Krysten Ritter also joining the cast.
9. The Continental (Peacock) *2023–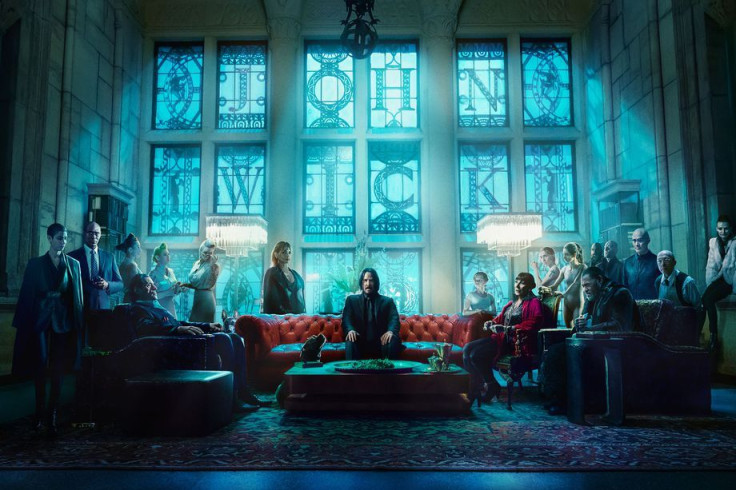 The criminal world of the legendary assassin "John Wick" keeps expanding. The blockbuster action franchise directed by Chad Stahelski and starring Keanu Reeves, continues to impress audiences with each new installment adding new and exciting layers to the extensive criminal underworld. The fourth installment is set to release on March 24, 2023. It was announced that a new character "Ballerina" will be played by Ana de Armas in a spin-off. Earlier in the year The Continental, a new prequel series was also announced and is rumored to be set to launch in 2023. There haven't been any new updates as of late, but here's what we know so far about the intriguing TV Mini-series.
The Continental is a chain of hotels located all around the world that function as a neutral territory for members of the criminal syndicate. They are frequented by many hitmen and notorious murderers. According to Deadline, The Continental will explore the origin story and inner workings of the exclusive Continental Hotel which serves a meeting point for the world's most dangerous criminals. The hotel which is a refuge and safe zone for assassins plays a major part in the John Wick Universe. The series is rumored to be told from the perspective of the hotel manager, portrayed by Ian McShane, but by a young Winston Scott, played by Colin Woodell. Throughout the series, viewers will follow Winston through the underworld of '70's New York. According to IMDB the series is created by Greg Coolidge, Kirk Ward and the cast includes Mel Gibson, Colin Woodell, Peter Greene and Katie McGrath.
10. Marvel Studios' Secret Invasion (Disney+) Early 2023
Secret Invasion is scheduled to premiere in early 2023, and will consist of — you guessed it — only six episodes, let's hope this one sticks. It will be part of Phase Five of the MCU and more of a political thriller. The newly announced series heading to Disney+ stars Samuel L. Jackson as ex-S.H.I.E.L.D. director Nick Fury and will finally put him in the spotlight, after appearing in over a dozen Marvel movies. Ben Mendelsohn stars as the Skrull Talos— who viewers first met in "Captain Marvel."
The crossover event series showcases a faction of shape-shifting Skrulls who have been infiltrating Earth for years. Cobie Smulders, Kingsley Ben-Adir, Emilia Clarke, Olivia Colman, Martin Freeman, and Don Cheadle also star in the Marvel production. The miniseries created by Kyle Bradstreet for the streaming service Disney+, is based on the esteemed Marvel Comics storyline, in which Earth is invaded by the alien race Skrulls, first introduced in the MCU in Captain Marvel.
© 2023 Latin Times. All rights reserved. Do not reproduce without permission.