A python that reportedly measured 11-feet was rescued recently after some locals spotted it on the bank of a small river passing through the Vasna-Kotariya village near Vadodara.
The python reportedly swallowed a small monkey but later on unswallowed it according to forest officials, most presuming it got sick. Wildlife rescuer Shailesh Raval was among the first ones to respond to the spot where the reptile was spotted after villagers alerted the Karelibaug range forest office.
"After some efforts, our team managed to catch the python and we brought it to our rescue centre in Karelibaug. The python later regurgitated the small monkey that it had swallowed," Raval stated via ANI on Twitter.
Rawal further added that the python is allegedly in good condition after swallowing and then unswallowing the monkey. The 11-foot reptile remains under observation and will be released at the right time into the wild once veterinary doctors attending to it deem the python fit.
There was no update on the state of the monkey after it was regurgitated. The assumption is that the mammal died.
Incidents of snakes swallowing whole animals have been known to immediately go viral on the web.
Previously, a video showing a snake with two heads made its rounds online. Each head was seen on video swallowing a rat. The video was uploaded by Brian Barczyk, a wildlife enthusiast and YouTuber.
"Two-headed Ben and Jerry eating," he said while uploading the video. The video shows each of the snake's heads functioning separately and consuming the two mice.
Another video showed a rescuer removing a large snake from a ceiling. As he was trying to pull the snake towards him, the ceiling cracked with the reptile falling. It appears that the crack resulted from the weight of the snake. That led to a tense moment but the rescuer eventually managed to capture it.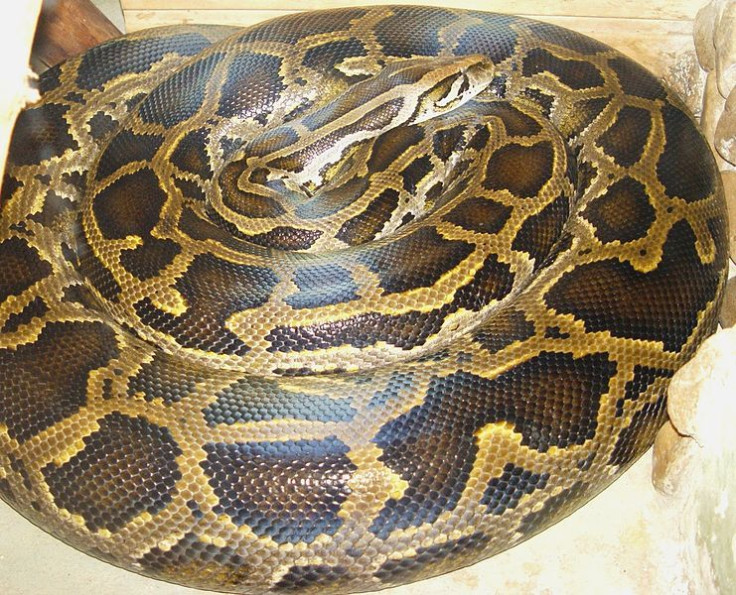 © 2023 Latin Times. All rights reserved. Do not reproduce without permission.