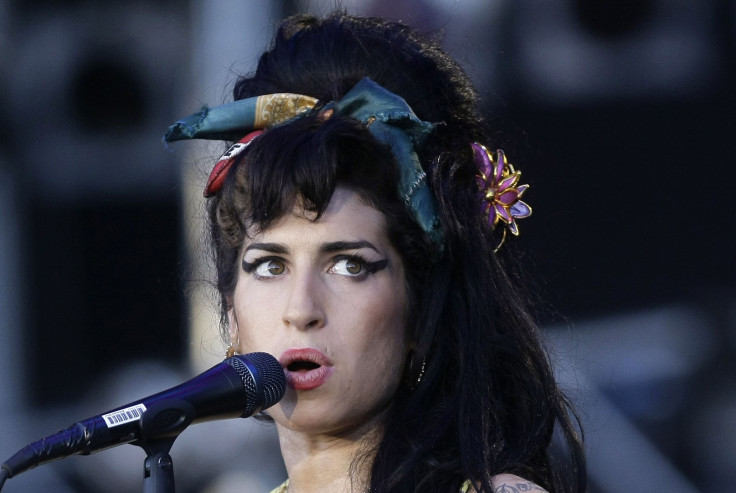 British singer and songwriter, Amy Winehouse died three years ago on July 23, 2011, when she was only 27 years old. It's been said that the songstress died while drinking vodka and watching YouTube videos of herself at her home in north London. Amy drank so much she stopped breathing and fell into a coma. Sunday, September 14, would've been Winehouse's 31st birthday and to commemorate that, a bronze statue of the singer was unveiled in the neighborhood of Camden in London. The statue presents her in her usual beehive hair, wearing a star of David necklace. Her father Mitch said Sunday it was "incredibly emotional" to see the statue. "It is like stopping her in a beautiful moment in time and we really hope Amy's fans love the statue."
Losing Amy's talents left a huge void in the music industry but she left us with amazing music. She wrote sensible, honest lyrics that showed how she lived her life and dealt with her struggles. Here are some of the quotes we chose to remember her on this day:
"Life's short. Anything could happen, and it usually does, so there is no point in sitting around thinking about all the ifs, ands and buts." - Amy Winehouse
"If I died tomorrow, I would be a happy girl." - Amy Winehouse
"I wouldn't say I'm a feminist, but I don't like girls pretending to be stupid because it's easier." - Amy Winehouse
"Life happens. There is no point in being upset or down about things we can't control or change." - Amy Winehouse
"If you don't throw yourself into something, you'll never know what you could have had." - Amy Winehouse
"I only write about stuff that's happened to me... stuff I can't get past personally. Luckily, I'm quite self-destructive." - Amy Winehouse
"My tears dry on their own." - Amy Winehouse
"I'm a realist and a dreamer. There are certain things you can give certain people and certain things you can't." - Amy Winehouse
"I think that we have to be aware that people are allowed to make mistakes." - Amy Winehouse
"I cheated myself, like I knew I would." - Amy Winehouse
"Life is short, do it, you know because life is short." - Amy Winehouse
"I love to live and I live to love." - Amy Winehouse
© 2023 Latin Times. All rights reserved. Do not reproduce without permission.