A 15-year-old Indian girl reportedly died by suicide on Monday morning, April 25, over the fear of upcoming examinations.
The teen girl, identified as T Ramya Devi, a 10th grader, allegedly set herself on fire at her home in Jiyaguda of Hyderabad in the Indian state of Telangana, according to local media reports.
Police say the teen victim had been preparing for her upcoming board examinations and was reportedly stressed out due to the high expectations her parent's had of her performance.
She was taken to a nearby hospital with life-threatening burn injuries by her parents and neighbors who had rushed to her home after hearing the family's cries for help.
While she lay on the hospital bed, Ramya spoke to the police officers who recorded her statement.
Ramya told the officers that she was in depression due to fear of examinations.
She said she was at home with her mother and sister, when she went into the prayer room and douzed herself with kerosene and set herself ablaze.
A case under section 174 of CrPc (enquire and report on suicide) has been registered and an investigation is underway, police said.
In a similar incident, a 15-year-old boy allegedly killed himself by jumping off his 19th floor balcony after his mother asked him to study for his exam, authorities said.
The shocking incident took place on Saturday, March 26 at the family's home in Olivia, Neelkanth woods, Thane, a city just outside Mumbai, India.
The deceased teen has been identified as Shivanshu Mishra, a high school student, police said.
According to the investigators, the boy came home at around 1 pm on Saturday after appearing for his board exam.
"He was sitting in the hall when his parents were asking him to study for his paper on Monday. His father asked him to study for the science paper scheduled on Monday. He replied that he is not able to concentrate on studies and also warned his parents not to pressurize him or else he will commit suicide. He went into balcony and jumped down to commit suicide," the Free Press Journal quoted an investigating officer as saying.
The parents rushed the boy to Titan hospital, where doctors declared him dead. His body was then shifted to civil hospital in Thane and an autopsy was carried out.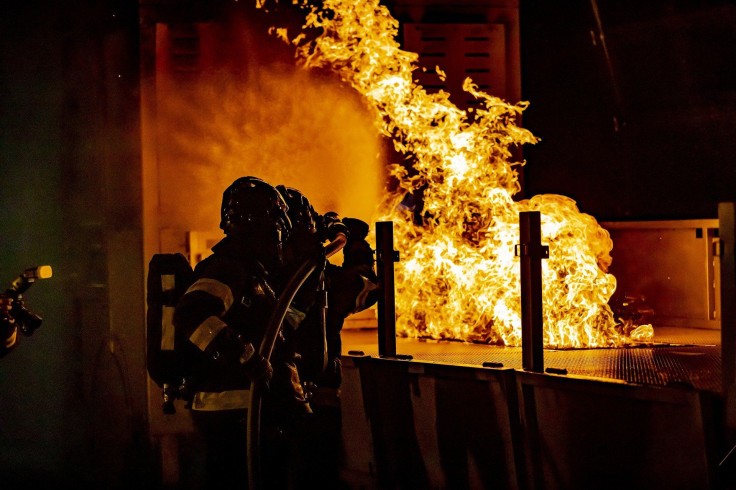 © 2023 Latin Times. All rights reserved. Do not reproduce without permission.