A teenage girl who got infected with coronavirus earlier in the summer is urging her peers to get vaccinated after having spent 11 days on a ventilator. Paulina Velasquez, a 15-year-old from Coral Springs, Florida tested positive for COVID-19 on July 11 and less than a week later, the high school sophomore was struggling to breathe.
Paulina was taken to the emergency room of the Broward Health Medical Center where she was diagnosed with pneumonia. The teen's oxygen levels had already started to drop and doctors immediately decided it was best to put her in a medically induced coma and hook her up to a ventilator.
The teen's mother Agnes Velasquez told CNN that she initially did not want her daughter intubated, however doctors explained that the girl's condition could suddenly take a turn for the worse. "That was the scariest moment when they told me because I didn't know what to expect," she said. "Just do what you can do to save my daughter's life," the worried mother recalled telling the medical staff.
Paulina had intended to get the jab earlier this summer, but then she got a runny nose and headaches. She then lost her sense of taste and smell and soon experienced difficulty in breathing. At the time she was admitted to the hospital, her mother insisted on staying by her daughter's side. She lived in her daughter's hospital room the entire time as she was not allowed to come out.
The teen's attending doctor, Dr. Venu Devabhaktuni, medical director for Broward Health's pediatric ICU, said that during the time she was intubated, the girl's condition was "kind of touch and go". "Things could have gone bad quickly," the doctor said. '"She recovered because she's one young, healthy child. That, I think that was in favor of her recovering," Dr Devabhaktuni added.
Paulina was discharged from the hospital after spending nearly a month recovering and 11 days in coma. Since then, the once healthy and energetic teenager has been doing physical therapy to get her strength back as her arms and legs are still weak. She is now able to walk on her own, but she still has a bit more to go learning how to pick things up and hold them.
She has spoken in urgency addressing her peers to get vaccinated as soon as possible as she wants others to avoid a similar experience. "My message, technically is: If you're eligible to get the vaccine, please do. It could hit you as hard as it hit me. And I don't want anybody to go through what I went through," she explained. Paulina added that she plans on getting vaccinated as soon as her doctor gives the go ahead, which her doctors say she can receive when she is strong enough.
Her mother, Agnes later tested positive despite being vaccinated against the virus but only suffered mild symptoms.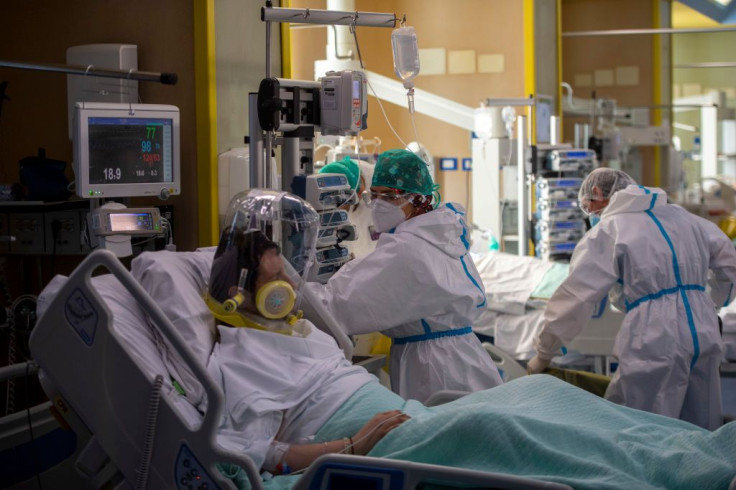 © 2023 Latin Times. All rights reserved. Do not reproduce without permission.