A 16-year-old is dead as a result of a gunfight that went down in Brooklyn on Tuesday, Sept. 28.
The deceased was identified as Cahlil Pennington who was accidentally shot in the head by a yet to be identified cohort.
According to the New York Post, the gunman was firing at another man after he got shot in the stomach. The shooting happened at an East New York commercial strip at around 1:30 p.m. according to authorities.
There were allegedly three young men wearing hooded sweatshirts who ran down Pitkin Ave. at the time. One reportedly opened fire.
But instead of shooting the rival gunman, shot was the 16-year-old Pennington. Another man allegedly attempted to pull out Pennington off the street and out of the line of fire. The whole shooting incident was captured by the Post.
Pennington, reportedly a resident of Canarsie, was brought to the Brookdale Hospital. Unfortunately, he did not make it and was pronounced dead per the police.
As of this writing, authorities are still trying to find the other teens who fled the area.
"My son was shot twice in the back," Cahlil's father, Cornell Pennington, said. "I never thought we would be going through this. My kid's supposed to bury me, not me bury them."
It would, later on, be learned that Cahlil was one of seven siblings per his father. The 16-year-old was into sports and basketball. He was allegedly a skilled point guard according to his 45-year-old dad.
"My son wasn't perfect. We thought my son left these streets behind. He was in the 10th grade at New Visions Charter High School II. He didn't deserve this. Nobody does," the elder Pennington said.
The shooting incident comes not long after a 14-year-old was also shot while walking to school in the Bronx on Monday afternoon. Based on reports, the said teen was an innocent bystander and had just left a deli at about 2:55 p.m. when he was struck in the ankle near East 228th Street and White Plains Road.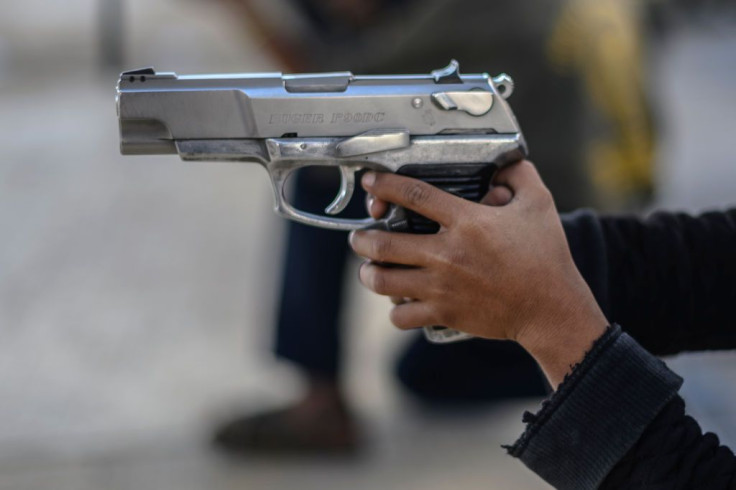 © 2023 Latin Times. All rights reserved. Do not reproduce without permission.