A 19-year-old man pleaded guilty to a triple-homicide case where he reportedly killed the parents and a teenage girl he was caught getting intimate with in February.
The suspect was identified as Mauricio Johnson who was allowed access to the home by several minors at the Bear River Band of the Rohnerville Rancheria Reservation.
On the night of Feb. 9, Johnson appeared to be in an intimate moment with the 16-year-old girl. However, Nikki Metcalf, the stepfather, walked into the room of the teenage girl and found Johnson there in an intimate scene, according to the warrant.
Metcalf allegedly hit Johnson who tried to flee the scene but with his pants down. However, Johnson managed to pull out a gun from his backpack and shot the 40-year-old father in the head.
The mother, Margarett Moon, was awakened by the gunfire and was shot as she was walking into the living room. Johnson also ended up shooting the girl, later revealed to be Shelley Autumn May Moon because he did not want to have any witnesses.
In the search warrant obtained by Mercury News, it as the 13-year-old sister of Shelly that called the Humboldt County Sheriff's Office Emergency Communications Center at around 8:12 a.m. on Feb. 10. She told the operator that her mother, sister and father were all bleeding.
The stepfather and the 16-year-old girl were pronounced dead at the scene. The mother was still brought to the hospital but was later pronounced brain dead.
Johnson, who managed to escape, was arrested on Feb. 11 by troopers. He was apprehended when the Utah Highway Patrol spiked the tires of his SUV when he refused to pull over.
Johnson could have faced trial and been sentenced to life in prison. However, several factors were considered by the district attorney, including the fact that a trial would require testimony from young people who have suffered a tragedy.
"On the point about California law, youthful offenders all currently receive a parole hearing in their 25th year of incarceration, unless they are serving life without the possibility of parole," the DA said in a statement.
Johnson is scheduled for sentencing on Jan. 21, 2022.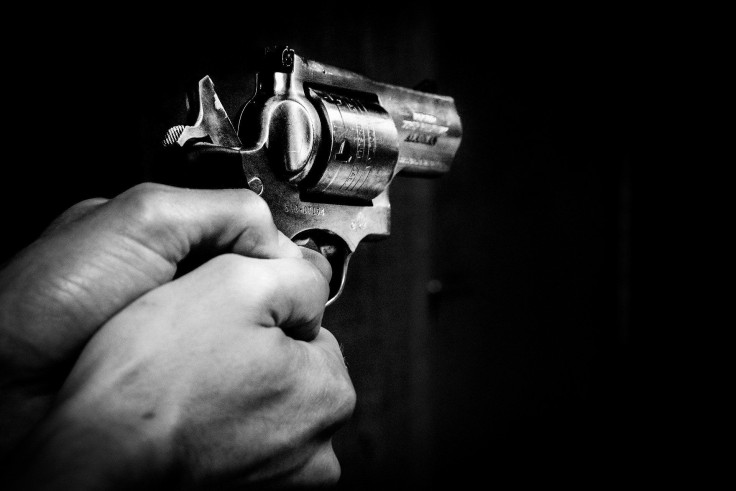 © 2023 Latin Times. All rights reserved. Do not reproduce without permission.