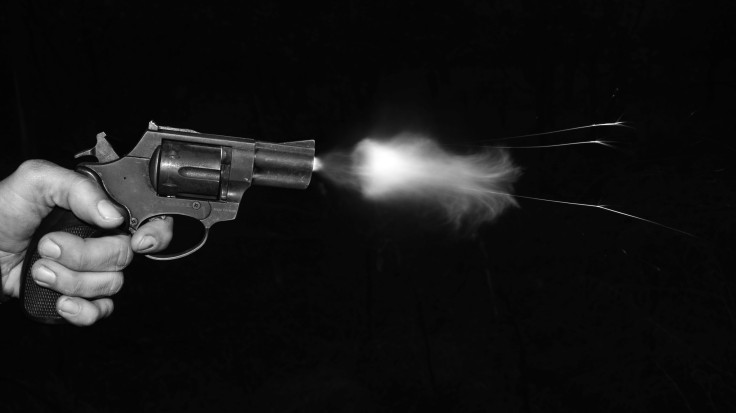 A 19-year-old boy died months after he was allegedly shot by his Uber driver in Hollywood, Florida.
Miles McGlashan, 19, a Barry University criminal justice major, was on his way to visit his grandparents on Nov. 9, 2022, when the shooting happened. When McGlashan exited the uber car on Park Road across from TY Park in Hollywood, he apparently slammed the door. Soon after, the accused, 51-year-old Christopher Bernadel, got out and an argument apparently ensued between the two after which Bernadel pulled out a gun and shot McGlashan, NBC 6 South Florida reported.
McGlashan had been on life support since the incident. After undergoing treatment at Memorial Regional Hospital for over 71 days, he was taken off the machine on Thursday, Jan. 19, and died Thursday afternoon at 3:30 p.m.
When questioned, the Uber driver claimed self-defense. However, several people including the driver's own acquaintances, say that is likely not the case.
According to Hollywood police, an argument ensued between the duo after McGlashan asked the Uber driver to drop him off at a different location nearby. When the Uber driver refused, the teen allegedly attacked the driver, who then shot him. However, the victim's family members say that didn't happen, WPLG Local 10 News reported.
"Miles has never had any run-ins with the law," the family's attorney David Kubiliun said. "He's a college student. If he was truly in fear for his life, when Miles got out of the Uber, he could've driven off, and called the police. He knew who Miles was from the Uber account."
Kubiliun added that they're also frustrated that the Uber driver still hasn't been arrested.
"It's extremely disturbing that he has not been held accountable for his actions," the attorney said.
According to acquaintances of Bernadel, he has had a history of domestic issues with a former wife and a recent ex-girlfriend, and a road rage incident that reportedly made national television.
Court records reveal that Bernadel's license was suspended in 2021 for failing to pay a citation. Court records also show citations for speeding, running stop signs, red light camera violations, and careless driving. Court records also show that he's been involved in two crashes.
© 2023 Latin Times. All rights reserved. Do not reproduce without permission.