A two-month-old baby in Dawson Springs died on Monday, Dec. 13, after being taken off the ventilator due to severe swelling of the brain. She joins 87 other confirmed casualties across five states affected by the Kentucky tornadoes.
Jackie and Doug Koon, the parents of 2-month-old baby Oaklynn, had tied the baby to a car seat while they were huddled together in the bathroom of Jackie's mother's house when the twister hit their neighborhood. A tornado ripped through the bathroom, sending the family hurling through the air and landing on the ruins of their neighbor's house, the New York Daily News reported.
"It felt like you were being tossed around like a rag doll in a sack. It felt somebody was standing and hitting me with a baseball repeatedly, and you can't hear anything but destruction," Doug Koon said.
After the tornado left, the family seemed to be largely safe from harm, with Oaklynn still strapped in her car seat. Their son Dallas had seemed to have gotten the worse of it after he was buried in debris. He was sent to a hospital in Indiana for treatment for bleeding in the head, according to WHAS11.
However, when Oaklynn started making grunting noises after she was first checked out of the hospital, Jackie Koon brought her back to the health facility, where they found that the child was bleeding internally, worsening a brain injury that was making the organ swell up in size.
After her condition deteriorated and the doctors said that she would be brain-dead for the rest of her life, Jackie and Doug Koon decided to take Oaklynn off of life support. She died on Monday, according to KIRO 7.
"I don't want to see my child suffer any longer than they have to because of me just trying to hold on to something that's not there," Doug Koon said. "I'm grateful to have at least two months."
Dawson Springs had over 13 deaths due to the tornado. Over 88 deaths have been recorded to have been caused by tornadoes, with 74 of the deaths coming from Kentucky. With more than 100 people still missing, the number could still potentially go up.
The Kentucky tornadoes were widespread in the South and Midwest on Saturday, affecting over five states, excluding Kentucky: Arkansas, Illinois, Missouri, Mississippi, and Tennessee.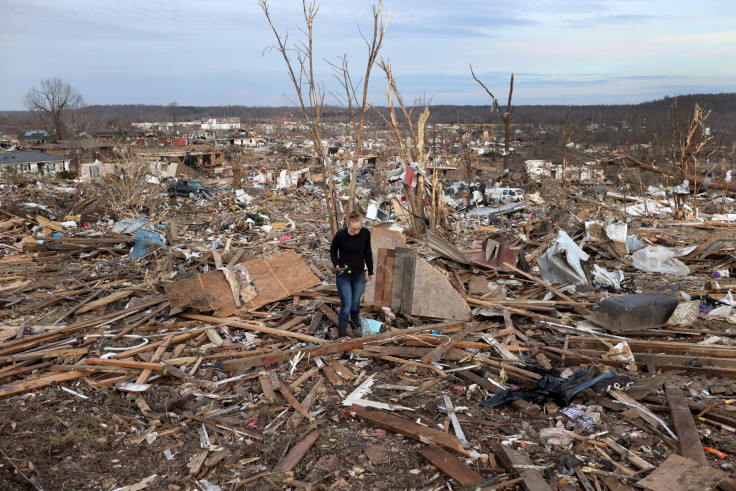 © 2023 Latin Times. All rights reserved. Do not reproduce without permission.