Amazon founder Jeff Bezos has caught flak for celebrating the third launch of Blue Origin's human spaceflight before addressing Friday's deadly Amazon warehouse collapse that killed six of his employees and left at least one injured.
On Saturday, the multi-billionaire mogul took to Instagram to cheer on the latest group of space tourists, including former NFL champion Michael Strahan, for his New Shepard rocket, "Happy crew this morning in the training center," he wrote as per the New York Post.
The successful mission saw his Blue Origin crew safely return from a 10-minute flight in West Texas, with a video showing the moment a beaming Bezos greeted them "Welcome back, guys!" at the door of the capsule.
His move sparked fury from netizens, who pointed out that he failed to mention the deadly incident in Edwardsville caused by a tornado that hit its football-field-sized Illinois warehouse located some 15 miles East of St. Louis, Missouri.
"You should worry about the tornado situation more," one user commented.
"Jeff Bezos has said absolutely NOTHING on the lives lost at his facility in Illinois after a catastrophic tornado left numerous workers trapped. But sure, go play wannabe spacemen for 10 minutes. Unreal," another Twitter user, Joshua Dyer, posted.
Following the social media incident, he then opted to release a statement on Twitter at around 9 p.m. on Saturday and started it with, "The news from Edwardsville is tragic," according to the Business Insider.
"We're heartbroken over the loss of our teammates there, and our thoughts and prayers are with their families and loved ones," he continued. "All of Edwardsville should know that the Amazon team is committed to supporting them and will be by their side through this crisis."
Part of a storm system that killed at least 70 people across five states, the tornado hit Amazon's fulfillment center around 8:30 p.m. on Friday during a shift change. Apart from the six fatalities and one injured, 45 people had to be rescued out of the facility.
On Sunday, Edwardsville officials on Sunday identified the six Amazon staff who died in the tragedy, including Etheria S. Hebb, 34; Deandre S. Morrow, 28; Kevin D. Dickey, 62; Larry E. Virden, 46; Austin J. McEwen, 26; and Clayton Lynn Cope, 29.
Previously, Cope's mother shared that the six-year Navy vet, who worked as maintenance staff for Amazon, spoke to her shortly before the tornado wreaked havoc in the area, saying he warned his co-workers, including Hebb, a single mother with a 1-year-old son, about the incoming twister.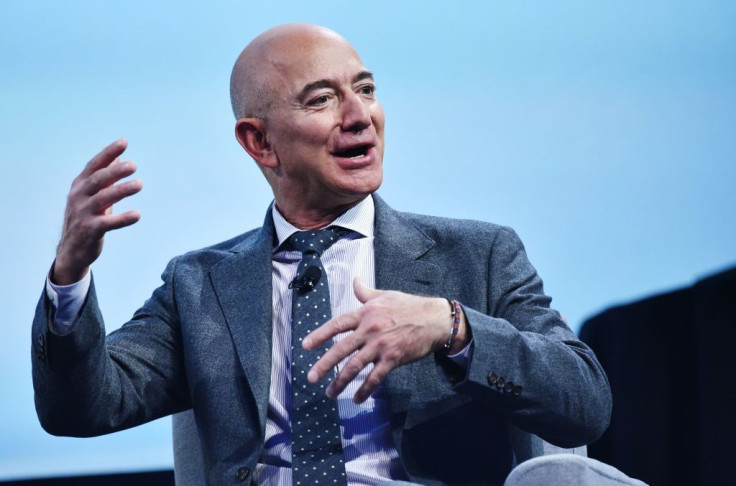 © 2023 Latin Times. All rights reserved. Do not reproduce without permission.