A new 500-page biography of Jeff Bezos reveals bombshell claims on several allegations that have been on peoples mind, and the money behind multimillion tech company Amazon along with the juicy truth behind his infamous penis selfie.
Authored by Brad Stone, "Amazon Unbound: Jeff Bezos and the Invention of a Global Empire," highlights the unfounded theory that Saudi Arabia was the culprit behind the revelation of Bezos' affair with Lauren Sanchez.
The author said there was no conclusive evidence that could back up such suggestions by Bezos and his security consultant that Saudi Arabia had tipped off the National Enquirer on the affair. Stone wrote how Bezos "took the already muddled question of how the paper obtained his private text messages and photographs and confused it further."
He said that Bezos used the Saudi angle, as this seemed to have hit a nerve with the Enquirer's parent company, American Media Inc. This is detailed in a chapter of the book where Stone wrote how Bezos blew up his 25-year-marriage to Mackenzie Scott by artfully suggesting the Saudis may have had a full hand behind the Enquirer's exclusive.
In the book, Bezos' purported penis selfie is said to have not been the real deal. The said photo was that of an image grabbed by Sanchez' brother Michael, from a website for gay escort. According to Stone, Michael "later told FBI investigators for the Southern District of New York that he never actually had an explicit photograph of Bezos in his possession."
Stone claims that Michael provided the Enquirer nine "personal" photos of Bezos under terms of a $200,000 contract. It was known that Sanchez allegedly "frequently forwarded" Bezos' text messages to her brother. "The sibling relationship was, to put it mildly, unusual," Stone writes.
The controversial penis photo was actually not among the images that Michael handed over to the Enquirer, Stone averred.
He did say that Michael displayed it during a Nov. 21, 2018, meeting with reporter Andrea Simpson right after claiming he had in possession an explicit selfie that Bezos sent to his sister.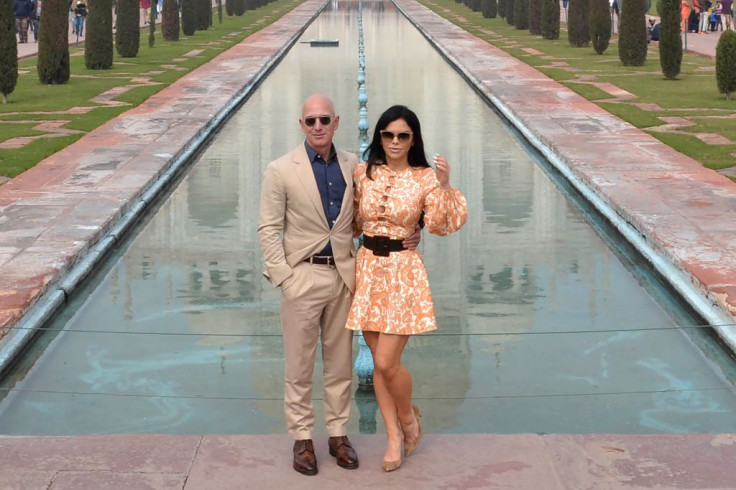 © 2023 Latin Times. All rights reserved. Do not reproduce without permission.