To this day, suggestions that there are aliens out there remain. Most probably saw that one about UFOs being spotted and has yet to be explained. Now there are new conspiracy theories on whether Amazon founder Jeff Bezos is the same man who landed on earth after an 11-minute flight when he traveled to the edge of space.
The 57-year-old soared about 107 kilometers above the Texas desert on the company's new Blue Origin's New Shepard launch vehicle on Tuesday, ironically the 52nd anniversary of the Apollo 11 moon landing.
Joining Bezos were his brother, Mark, Wally Funk, an 82-year-old pilot and Oliver Daemen, an 18-year-old student. Bezos even shared some videos of the short trip, sharing the moment where he and his companions realized they were in space on Instagram.
Now, people who were following the journey of Bezos and company have come up with wild ideas. Some are questioning if Bezos is the same guy who returned to earth or an alien.
Another even suggested that the trip was designed to allow Bezos, the world's richest person, to head to the solar system while a lizard-alien doppelganger returned to replace him.
The observations continued and some even touched on the voice of Bezos. One batted that his voice sounded different because of the testosterone boosters. Another even suggested that the Amazon founder looked different and that an alien would soon come out from an alleged Bezos costume.
Regardless of the conspiracies and beliefs of most, Bezos still thanked Amazon customers for paying for the flight that he regarded as the best day ever.
"Thank you from the bottom of my heart. It's very appreciated."
Aside from that, Bezos tried to describe the zero-gravity feeling that felt so normal. However, he did acknowledge that the Earth's atmosphere is damaged.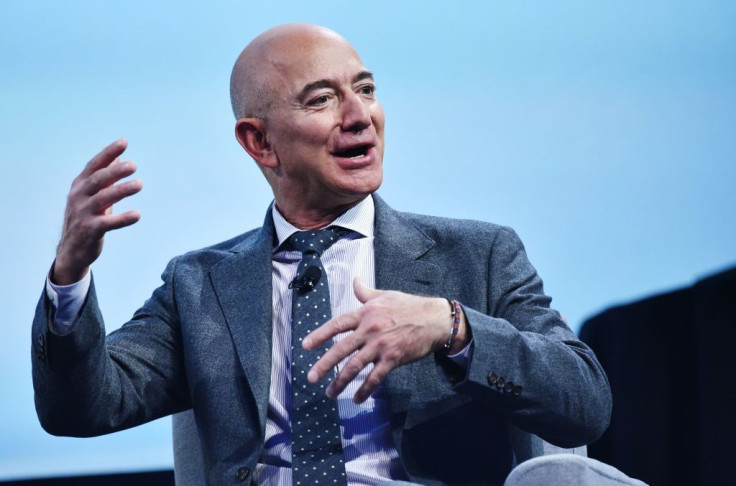 © 2023 Latin Times. All rights reserved. Do not reproduce without permission.