Being seated at the front row of a sporting event with a toddler comes with unexpected risks. The Major League Soccer match between FC Cincinnati and Orlando City witnessed what could have been a dangerous run. Managing to get away from his mother, a small child was seen dashing onto the field as the match continued. The child's mother chased after him and safely returned with him to the stands without the play being disrupted.
On Saturday, August 7 as Orlando City players mounted an attack, the small child was seen running onto the field. Most of the players had moved off onto FC Cincinnati's half of the field when the pitch invasion occurred at FC Cincinnati's TQL Stadium. As the match ended in a 1-1 draw, the tiny disruption became the most memorable part of the match.
The Cincinnati Enquirer identified the pitch invader as 2-year-old Zaydek Carpenter from Moscow, Ohio. His mother was identified as Morgan Tucker.
While most focused on the ball headed towards the FC Cincinnati goal, Carpenter ran pretty far onto Orlando City's half of the field. The child did not make it too far before his mother caught up to him. Going down on the ground, the mother scooped up the child. She ran back into the stands without security getting involved.
Videos shared on social media captured the exhausted woman returning to her seat in the front row. Washington Post noted that no harm came from the incident as the play was heading away from half of the field. While the parties involved have not spoken about the incident, images shared on social media showed the mother and child happy and safe.
While Carpenter did not have to worry about security having a go at him, a pitch invader during the weekend's Dodger's game was taken down by an unexpected formidable force.
CBS Sports reported that during the Los Angeles Dodgers and Los Angeles Angles match on Sunday, August 8 a man ran onto the field. Multiple people captured the chase that followed on their cameras. Evading the security running after him, the pitch invader was set to escape back into the stands.
However, a brave ball girl stood between the man and his run. The girl tripped the man just before he could reach the stands, allowing him to get captured by the stadium security.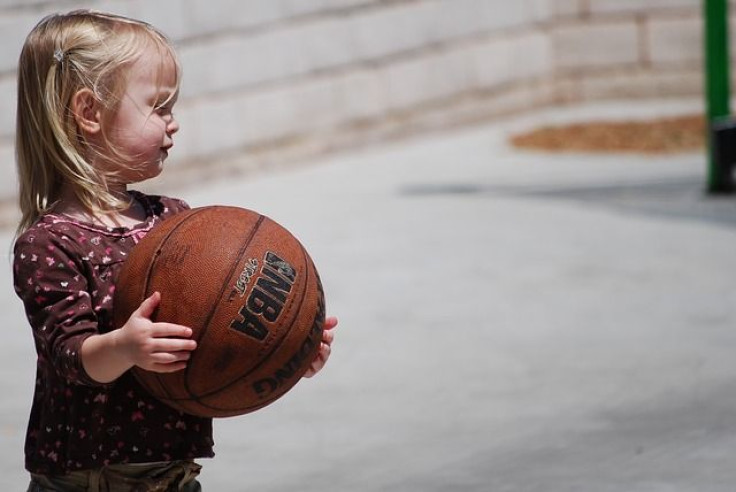 © 2023 Latin Times. All rights reserved. Do not reproduce without permission.