Former US President Donald Trump took a swipe at the US women's soccer team after they couldn't manage to win a gold medal at the ongoing Tokyo Olympics.
The US women's soccer team lost to Canada in the semifinals, but on Thursday, they won the bronze medal by defeating Australia, Forbes reported.
Not happy with the bronze medal, Trump targeted the team and said on Thursday, "If our soccer team, headed by a radical group of Leftist Maniacs, wasn't woke, they would have won the Gold Medal instead of the Bronze."
"Woke means you lose, everything that is woke goes bad, and our soccer team certainly has," he added.
At the Olympics, the US team, along with teams from different nations, have knelt before matches to protest racism.
The ex-president falsely stated that the women had refused to stand for the national anthem during the tournament. Trump went to say that the current team should be replaced with Patriots so that they can start winning again.
He even took aim at soccer player Megan Rapinoe, who scored two goals that helped in the victory over Australia, according to The Guardian. But Trump wasn't impressed with the performance of "the woman with the purple hair." He felt that she played terribly and that she was not doing her job. According to him, she spent a lot of time thinking about Radical Left politics.
Rapinoe is known for being vocal about racism in soccer, LGBTQ rights, etc. She doesn't seem to think highly of Trump. In 2019, she said that the soccer team is everything he loves except that they are powerful women. Earlier that year, she showed no interest in going to the "f***ing White House" even if they won the World Cup. The team emerged victorious, but they did not make the traditional trip to meet the then President Trump.
Meanwhile, netizens are furious with Trump for verbally attacking the soccer team. One wondered why the "incumbent president who lost by seven million votes" is talking about why the soccer team didn't win a gold medal. Another simply called him a loser, and said that his opinions on the soccer team's Olympics performance doesn't matter. Another Twitter user agreed and called Trump the "ultimate loser." The user added, "Seven bankruptcies and one term in the white house says a lot about the real loser."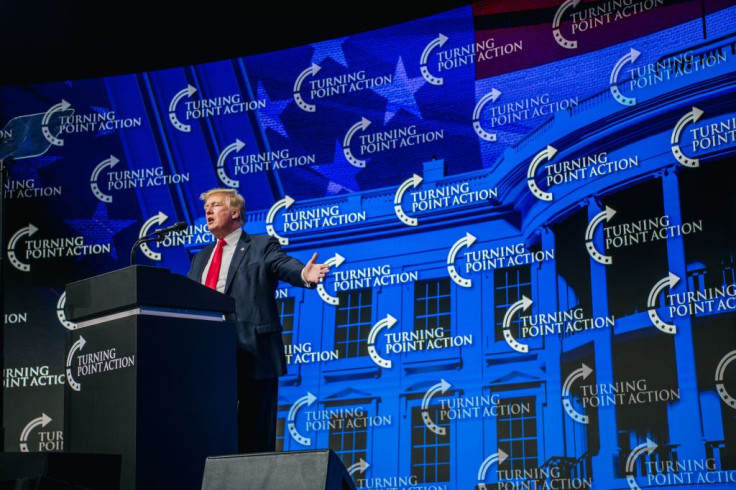 © 2023 Latin Times. All rights reserved. Do not reproduce without permission.