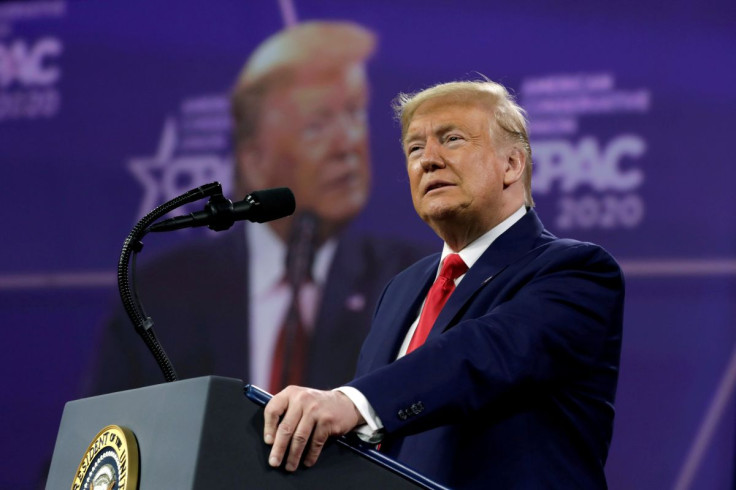 There are some current and former Republican Party operatives who have been trying to banish businessman-turned-politician Donald Trump from American political life. Now they have said that the former President's 2024 campaign has started to gain momentum.
They fear that Trump is by far the favorite to become the Grand Old Party's presidential nominee again, reported Reuters.
The Republican party's nomination race is still in its early phase. Still, the angst among Never Trumpers, which is a small group of Republicans who have been against Trump since he was first elected as the President in 2016, is a sign that he could be gaining momentum over Florida Governor Ron DeSantis. He is seen as Trump's top potential rival.
Anti-Trump donors said that DeSantis, who is seemingly entrenched in culture wars, risks being overshadowed by Trump's fundraising, lawmaker endorsements and improving polling numbers.
FiveThirtyEight launched its endorsement tracker for the 2024 Republican presidential primary, and found Trump leading.
It is tracking whom Republican politicians are supporting in the presidential race, with Trump getting 218 points and DeSantis only 11.
In an early April Reuters/Ipsos poll, Trump had a massive lead over the Florida Governor among Republican and independent voters across the U.S. It was 58% to 21%.
In recent weeks, other polls of Republicans alone show that Trump is leading.
The Never Trumpers, some of whom have already left the GOP but still work to undermine Trump with voters, said that their hopes for DeSantis are waning and some have given up.
Reed Galen, the co-founder of the Lincoln Project, a prominent anti-Trump group of Republicans, said that if they could stop Trump from becoming the GOP nominee, they would do that. But he feels that Trump is "going to be the nominee."
According to rappler.com, DeSantis's reluctance to respond forcefully to Trump's attacks on him, his mixed messaging on the U.S. support for Ukraine apart from his poorer showing in polls have unnerved his allies and donors.
Political strategists said that even though things don't look too good for DeSantis in the nascent bid in recent weeks, it is still early. They also noted that DeSantis is not yet even a candidate for the White House race.
Doug Heye, a Republican strategist, said that DeSantis has a "lot of time to course correct."
© 2023 Latin Times. All rights reserved. Do not reproduce without permission.