A 21-year-old man in Ohio has been arrested and charged for planning a mass shooting at an unnamed university.
When police searched Tres Genco's home they found several weapons which he intended on using to kill women. The man wrote several manifestos claiming to be influenced by the 2014 mass shooting in California by Elliot Rodger. A grand jury had charged the suspect with several offenses that could get him sentenced to life in prison.
Genco identifies as an incel, which is short for involuntary celibate. Incels are usually misogynistic men who promote violence against women or sexually active people. They feel that they are unfairly denied sex by the women so they harbor a feeling of hate against all women.
The suspect wrote a number of manifestos where he revealed his deep-rooted hatred against women. He idolized Rodger, who was known as the virgin killer, for killing six people and injuring 14 at the University of California.
Between 2019 and 2020, Genco actively took part in an online incel forum. He shared the date, location and victim count of the attack he was planning. He planned on killing at least 3,000 women on May 23, 2020. The name of the university has not been disclosed by authorities. It was speculated that he was targeting Ohio University which he was believed to have attended. However, a spokesperson of the university stated that Genco had not attended the university, the Daily Beast reported.
His plans were foiled when the sheriff's office got a tip-off about the mass shooting plan. Deputies arrived at the Hillsboro, Ohio home and took Genco into custody. They searched the man's home and found a stockpile of weapons.
Deputies found tactical gloves, a bulletproof vest, a hoodie emblazoned with the word 'revenge,' cargo pants, a bowie knife, a skull facemask, two Glock 17 magazines, a 9mm Glock 17 clip, a holster clip, a gun with a bump stock attached and Glock-style 9mm semiautomatic pistol.
The weapons and gear were found in his home as well as his car. It was also revealed that Genco had attended basic military training in 2019 till he was discharged for poor performance.
While he had not had the opportunity to carry out the mass shooting, he had attacked women and couples before. He had used a water gun filled with orange juice. He then sprayed women and couples in July 2019, The Daily Mail reported.
On Wednesday, July 21 Genco was charged with conspiring to commit a hate crime and illegally owning a machine gun. For the illegal possession charge, he could be sentenced to 10-years in prison. If found guilty of the hate crime charge, he could be sentenced to life in prison.
Trial continues.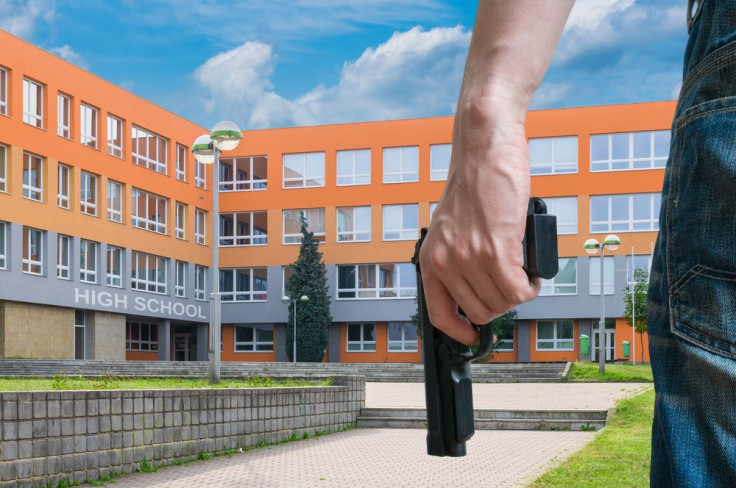 © 2023 Latin Times. All rights reserved. Do not reproduce without permission.