The Denver Police Department (DPD) has arrested four people over the alleged possession of illegal weapons and narcotics on Friday night at a downtown Denver hotel near Coors Field where the Major League Baseball (MLB) All-Star Game is being held.
Suspects Richard Platt, 42, Gabriel Rodriguez, 48, and Ricardo Rodriguez, 44, have been charged for allegedly carrying a weapon as previous felony offenders. A fourth offender, Kanoelehua Serikawa, 43, is facing intent to distribute narcotics charges alongside Platt and Gabriel.
Police have also confirmed that Platt and Serikawa are both carrying outstanding warrants in other jurisdictions at the time of their arrest in Denver.
DPD crime scene investigation personnel and SWAT officers first responded to the Maven Hotel on Wazee Street after receiving a tip from the hotel's housekeeping personnel about suspicious activity on Friday, Denver Gazette reported.
A shelter-in-place order was subsequently issued to two floors at the top of the hotel, which reportedly had a wide vantage point of the area near Coors Field, DPD Officer Anna Muñoz said on Saturday.
The bust then led to the arrest of three male offenders and one female associate after they were caught in possession of illegal weapons and narcotics. Police also moved to impound two vehicles belonging to the suspects that may serve as evidence.
The FBI has since moved to assure the public on Friday that the arrests near the MLB All-Star Game venue posed no risk to the major event and its attendees, CBS4 noted.
"We have no reason to believe this incident was connected to terrorism or a threat directed at the All-Star Game," the FBI Denver announced on Twitter. "We are not aware of any threat to the All-Star Game events, venues, players, or the community at this time."
Authorities also informed supervisors overseeing the All-Star game that the incident was likely more about drugs than terrorism despite the recovery of a large stash of weapons at the nearly Maven Hotel.
Fox News reported that two of the four suspects fronted court two days later on Sunday. The remaining two appeared in court on Monday.
Platt was hit with a $50,000 bond. Along with Rodriguez, Platt returned to court on Monday over a Bureau of Alcohol, Tobacco, and Firearms hold, according to the Denver Sheriff's Department.
According to DPD, investigations are active and ongoing. Authorities are urging anyone with information or who had witnessed the incident to phone Metro Denver Crime Stoppers at 720-913-7867.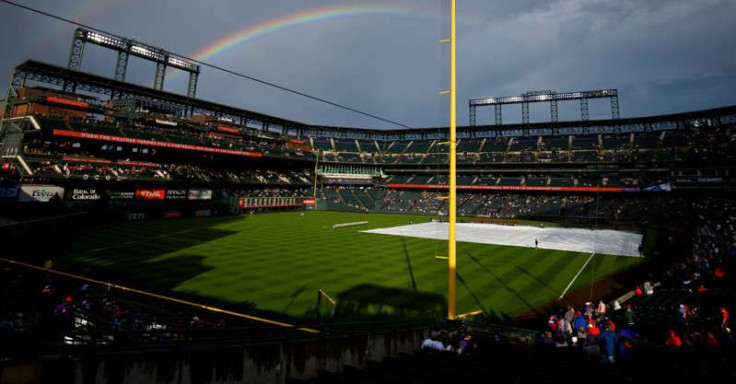 © 2023 Latin Times. All rights reserved. Do not reproduce without permission.