A Florida woman threw a tantrum inside McDonald's after being irritated that her meal was not being prepared quickly enough.
Tianis Jones, 22, was reportedly caught by officials after driving through the Lakeland branch on Thursday, NewsHub reported. The woman stormed inside the store after becoming furious at the length of time it took to get her order.
According to Pol County Sheriff Grady Judd, Jones purchased a specific order online. However, when Jones arrived at the drive-thru, the workers had made a few mistakes, so they requested her to wait while they corrected her order.
Judd said the Florida woman "got McMad" while waiting for her order during a news conference. Jones entered the bank and proceeded to the main counter, where she began to complain to an employee.
She became furious after about a minute, throwing a little plastic sign and numerous bottles at the worker. The Florida woman then moved behind the counter, throwing cups on the ground and at employees.
Tianis Jones had ordered a Happy Meal, chocolate shake, Filet-o-Fish sandwich, sweet tea, and sprite. According to Judd, McDonald's had "confused some things" with Jones' order. Hence, a worker invited Jones to pull up to the third window while they sorted it.
Jones, according to Judd, was throwing objects that struck some of the workers. A Heavy report mentioned that the incident was not featured on the two-minute video from the McDonald's restaurant on YouTube.
Many times, the Florida woman was heard during the 10-minute 911 call that WFLA-TV posted on YouTube that she "didn't put my hands on nobody."
Jones claimed she had been waiting for her lunch order for at least 15 minutes, and that the dish was worth $25. Jones showed her pregnant tummy by lifting her top before leaving the restaurant. She then "twerks." with her back to the counter.
Tianis Jones' mother was in the parking lot with Jones' sister, according to the Polk County sheriff. The two relatives expressed their shock at what had occurred.
Judd said he intended to notify Jones that "we don't have any McDonald's," in jail, and that she wouldn't be getting any "golden arches."
Instead, they would "give her a pair of silver handcuffs." according to the sheriff. WFTV 9 reported that Judd stated he has no idea why Jones became so angry. He referred to a saying that "she's a few fries short of a Happy Meal."
According to the sheriff, Jones had better not complain about the food served in the county jail. Reports also mention that the Florida woman made around $100 in damage. Authorities arrested the woman as a consequence.
She is also facing burglary charges with violence, criminal mischief, disorderly conduct, and misuse of 911 at the Polk County Jail.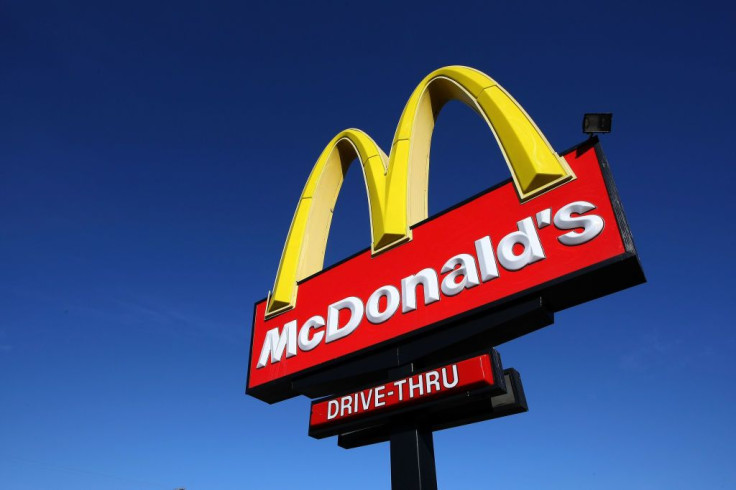 © 2023 Latin Times. All rights reserved. Do not reproduce without permission.