A family of four sought assistance from the Davie County Sheriff's Office before they ended up dead inside a burned house on Apr. 18.
According to a report from the Post, Aschod Ewing-Meeks along with his wife and two kids visited the sheriff's office and asked to speak to a deputy about something. Unfortunately, he and the family never got beyond the reception desk and left.
Two hours after that, it was reported that the 26-year-old shot his wife, identified as Ashton Brown, along with their two kids – four-year-old Bella and eight-month-old Brixx, Sheriff JD Hartman said in a press briefing.
After shooting his wife and kids, Ewing-Meeks allegedly set their home on fire. He would then reportedly turn the gun on himself, the sheriff added.
The family went to the North Carolina police station at around 12:11 p.m. However, Hartman said that they were vague about what they wanted.
"They were very vague about what they wanted," Hartmann said.
The receptionist asked for their contact information and was given an address that allegedly belonged to Brown's parents. They walked out after four minutes without seeing an officer, Fox 8 reported. However, it remains unclear why the family left.
Before the shooting, Brown called 911 again at 12:35 p.m. from inside a car and again sought to talk to a police officer but for unspecified safety concerns.
Another call was made 10 minutes later by a police officer who was able to speak briefly to Brown. But the call was mysteriously dropped. The woman was allegedly calling for her boyfriend before handing the phone to Ewing-Meeks.
Three more calls were made. Ewing-Meeks allegedly told the officer that someone was following him but refused to return to the sheriff's office. At around 1:00 p.m., the calls of the officer would be diverted to voicemail.
A fire was reported by a neighbor at around 2:00 p.m. The same neighbor alleged that the couple was also arguing before the blaze started.
When the fire was put out, discovered inside were the bodies of the four individuals – all with gunshot wounds. The incident was considered one of the worst crimes ever seen according to Hartman.
"All four victims are deceased from gunshot wounds, the fire was intentionally set and Mr. Meeks was deceased from a self-inflicted gunshot wound and we found the gun that matches all this actually still in Mr. Meeks' hand," the sheriff stated.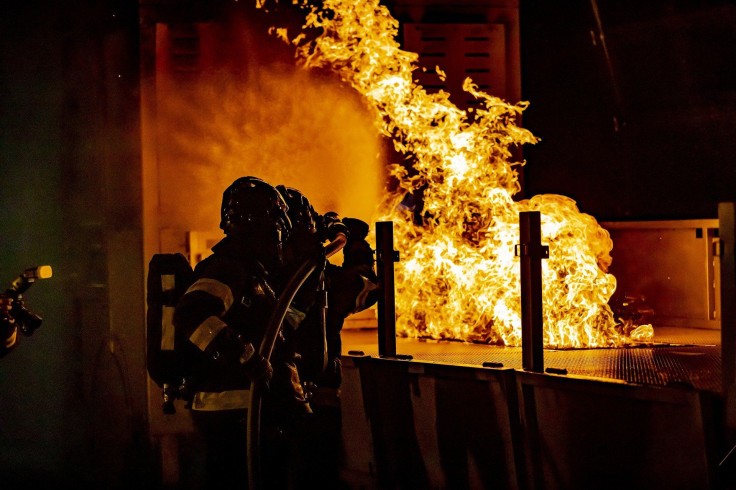 © 2023 Latin Times. All rights reserved. Do not reproduce without permission.