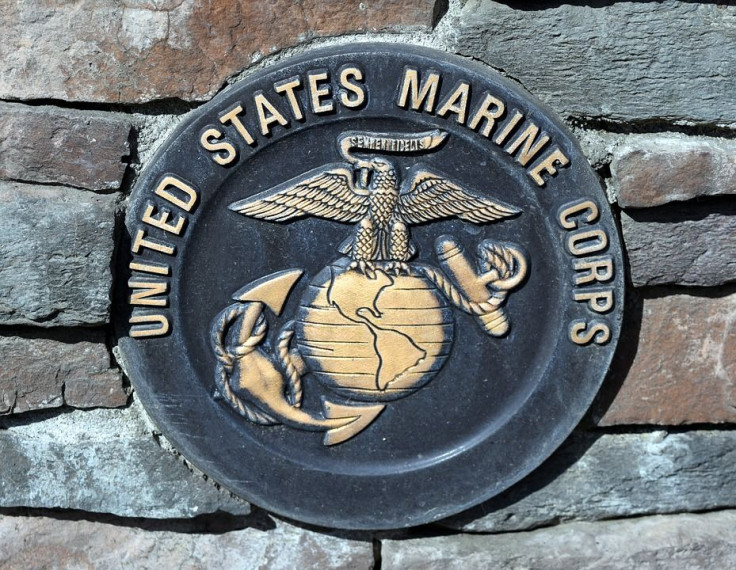 A US Marine Corps veteran who stepped in to protect a woman from an attacker in Worcester, Massachusetts suffered major damage to his eye. Marine Tyler Ferrara, 26, instinctively came to the aid of a woman who was being assaulted outside of a bar Sunday morning in Winter Street when the attacker came at him with a boxcutter.
According to Boston News, the veteran's brother, Matt Ferrara, said Tyler were out with friends when he caught sight of a woman being punched in the head. The woman and her male attacker were already in the midst of an altercation when Tyler tried to break up the scuffle.
He was then jumped by three men who managed to stab Ferrara in the eye with a boxcutter. Employees from a nearby restaurant, Compass Tavern, ran over to help the injured marine in order to slow down the bleeding of his stab wound until paramedics arrived.
Steve Domenick, manager of the Compass Tavern said, "He was cut right above the eye ... was bleeding pretty good. We helped him up, sat him down, tried to clean him up. We got him a bag of ice."
Ferrara was rushed to the hospital and has reportedly undergone surgery to help save his eye as his retina had been cut. His brother Matt informed the media that multiple surgeries had already been performed on Tyler but they are unsure if the young veteran will be able to regain some vision in his injured eye.
Meanwhile, police have located and arrested the attacker, identified as 33-year-old Jason Rennie. He has been charged with armed assault with intent to murder, two counts of possession of a dangerous weapon, disorderly conduct, disturbing the peace and mayhem. Rennie was arraigned in Worcester District Court Monday and is being held without bail.
A GoFundMe page has been set up for Tyler to help him and his family with medical expenses. He had recently retired from the Marine Corps just about a month ago after serving in a number of deployments over the last five years. He has a 2-year-old son and plans to pursue a master's degree.
"This kid from day one, since he was a little kid, was always out to help somebody," said Matt Ferrara. "Anybody with a heart would step in and that's him." "Military buddies, everyone is behind him 110% and just having faith that he's going to pull through," his brother said with pride.
His situation has now thrown his plans up in the air as Tyler is forced to stay home and move as little as possible due to his eye injury. He is not allowed to lift anything over 10 pounds and basically requires complete bed rest.
With two more surgeries to go, Tyler's family is hopeful he can regain some of his vision but guarantees are not on paper. Things are looking tough for the retired veteran as his toddler will be home with his dad in the coming week.
"He's always putting his life on hold to help other people out, that's just the way he is. And now he needs help. That's what we're here for now; it's time to help him out," Matt said.