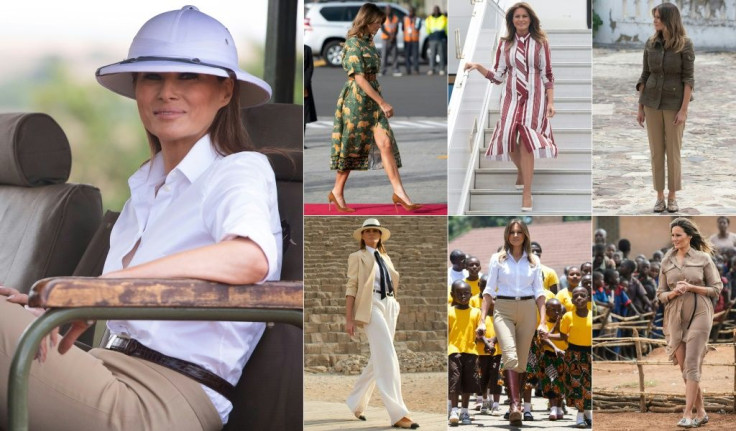 Former First Lady of the U.S. Melania Trump is known for her fashion choices, among other things, But she has worn outfits that are similar to some of the iconic clothes that Kate Middleton, Meghan Markle or Princess Diana have donned in the past.
Some claimed that Melania might have copied some British royals for inspiration when it comes to her fashion choices, reported Express.
Meghan Markle
Three years ago, Melania met the late Queen Elizabeth and her son Prince Charles at Buckingham Palace in the U.K. At the time, she wore a Dolce & Gabbana outfit that was similar to the white dress that Prince Harry's wife Meghan Markle wore to the Royal Ascot event in 2018.
Kate Middleton
In 2020, Melania wore a chic polka dot dress designed by Gabriela Hearst. Back then, the wife of former President Donald Trump hosted a White House round table about returning to work after recovering from drug addiction. Just a few months before that, Kate had worn a similar look. The British royal had donned a polka dot shirt dress by designer Emilia Wickstead for her appearance on a TV show about education. The only difference was their choice of shoes. The British royal opted for a more relaxed look by slipping into a pair of lace-up wedges by designer Castañer. Melania, on the other hand, sported a pair of stilettos, which are her preference to pair with her glamorous outfits.
Princess Diana
During Melania's London trip in 2019, she also drew comparisons to past looks from late Princess Diana. Melania met Charles and his wife Camilla wearing a Hervé Pierre hat that was similar to the one that Diana wore in the nineties.
Experts on Melania's fashion
Commenting on how Melania's style has changed since she became the First Lady of the U.S., stylist Melita Latham said that while Melania certainly didn't dress extravagantly previously, she "certainly had style." The former model had a flair for "striking gowns with just enough coverage to be classy and scream look at my figure." The expert claimed that since becoming the First Lady, Melania "definitely lost her glam, now replaced by military garments."
She used to wear daring and sexy looks for public appearances before Trump became the President of America. Then she changed her style and moved towards more conservative looks, which are similar to those worn by the British royals. Talking about Melania's style, Latham said that she wears thick coats, goes for covered cleavage, "high neckline, all the tributes of what you might find in the British Royal Family."
Now that Trump is running for President for the third time, fashion expert Miranda Holder feels that it's time for his wife to step up her fashion game. The expert thinks that Melania needs to look to Kate for inspiration. Holder told Express that Melania "seemed a little bit cold" when she was in the White House, making her feel "untouchable" when she was "dressed in the most expensive clothes."
The stylist thinks that Melania was "lacking a little bit of humanity in what she was doing," and so, Holder recommends that she take a page from Kate's fashion playbook. She added that what the Princess of Wales has got so well is that she is "still relatable." She is the "commoner" in the British Royal Family, and has done "really well for herself, but we all know where she is coming from."
The expert added that what would make Melania feel "a bit more relatable and accessible" to the public is choosing designers who design less expensive clothes. She suggested that Melania could mix and match it a little bit more to "show a bit of humanity and humility through her clothes."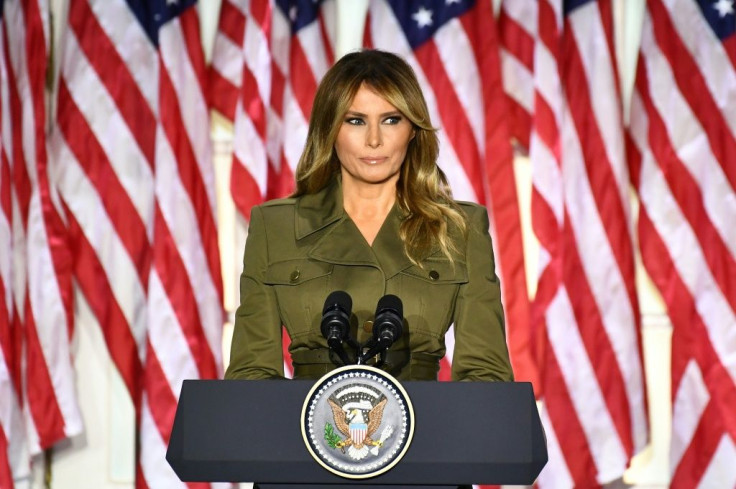 © 2023 Latin Times. All rights reserved. Do not reproduce without permission.