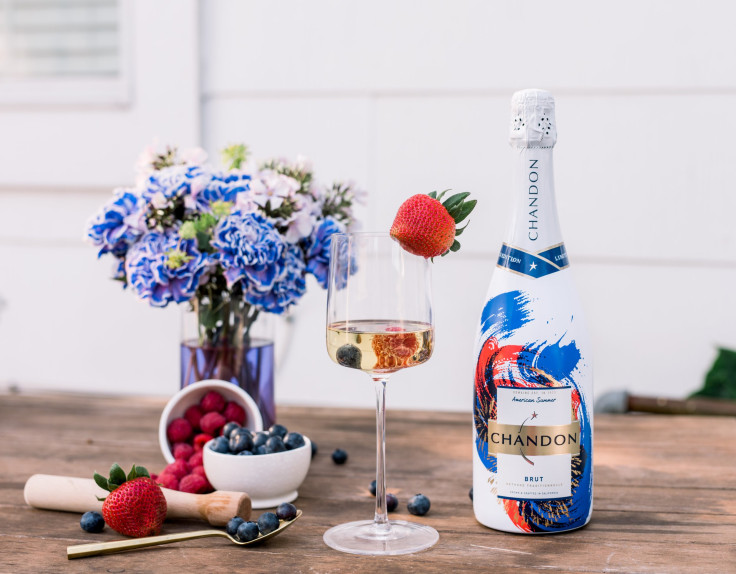 For its ninth consecutive year, iconic California sparkling producer Chandon unveils its limited-edition American Summer red, white and blue bottle design to create nostalgic summer moments with sparkling wine from Independence Day through Labor Day.
From California sunshine to bright bubbles, Chandon sparkling wines evoke summer in a bottle and this eye-catching design adds an extra level of festivity to classic warm-weather moments, such as backyard cookouts or picnics.
Chandon's latest rendition of its American Summer bottle design is inspired by the red white and blue fireworks and evokes the nostalgia for relaxed summer days and warm evenings with the occasional surprise fireworks. This design adds extra summer festivity to the classic Chandon Brut sparkling wine.
Refreshing yet refined, this special edition of Chandon American Summer Brut is made in the traditional method from classic sparkling varieties Chardonnay, Pinot Noir, and Meunier. It highlights Chandon's signature flavor profile of apple, pear, and citrus flavors and aromas with a hint of almond. Chandon Brut adds the perfect touch of summer sparkle to an outdoor celebration or casual summer meal, making an ideal pairing for nutty, salty, and creamy food pairings.
Its freshness pairs particularly well with carpaccio or Crudo, pickle-brined fried chicken sandwich, a bright seasonal salad featuring arugula, pine nuts, and mozzarella, or a peach galette with fresh whipped cream. "American Summer is our way of celebrating the winery's American heritage," says Pauline Lhote, Head Winemaker of Chandon. "The thoughtfulness from crafting bright and vibrant sparkling wine along with the annual design is a wonderful tradition that continues to root Chandon to everything California while celebrating the relaxed summer days, fond memories, and everyday celebrations that this season offers."
The 2020 Limited-Edition American Summer Brut will be available now through Labor Day here, as well as retailers nationally.
With red, white, and blue in mind, Chandon created delicious cocktails that emphasize fresh seasonal ingredients and are easy to make at home.
Berry Bubbly Cocktail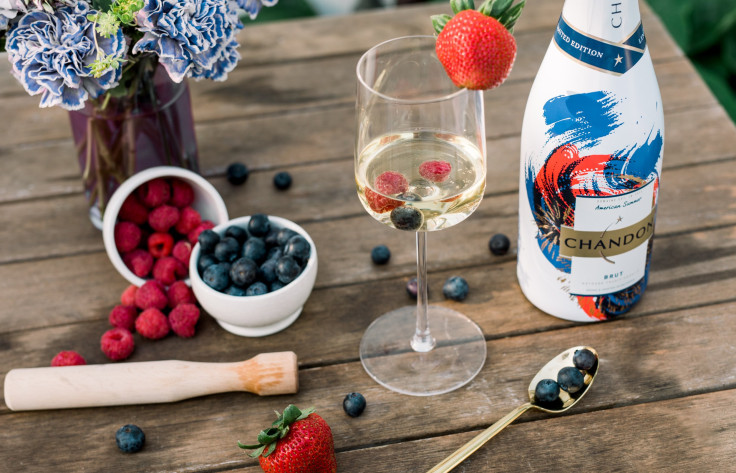 Ingredients
6 oz chilled Chandon Brut
3 frozen blueberries
3 frozen raspberries
Method:
Put frozen fruit into a wine glass or flute. Pour the Chandon Brut into a glass
slowly.
Blueberry Bliss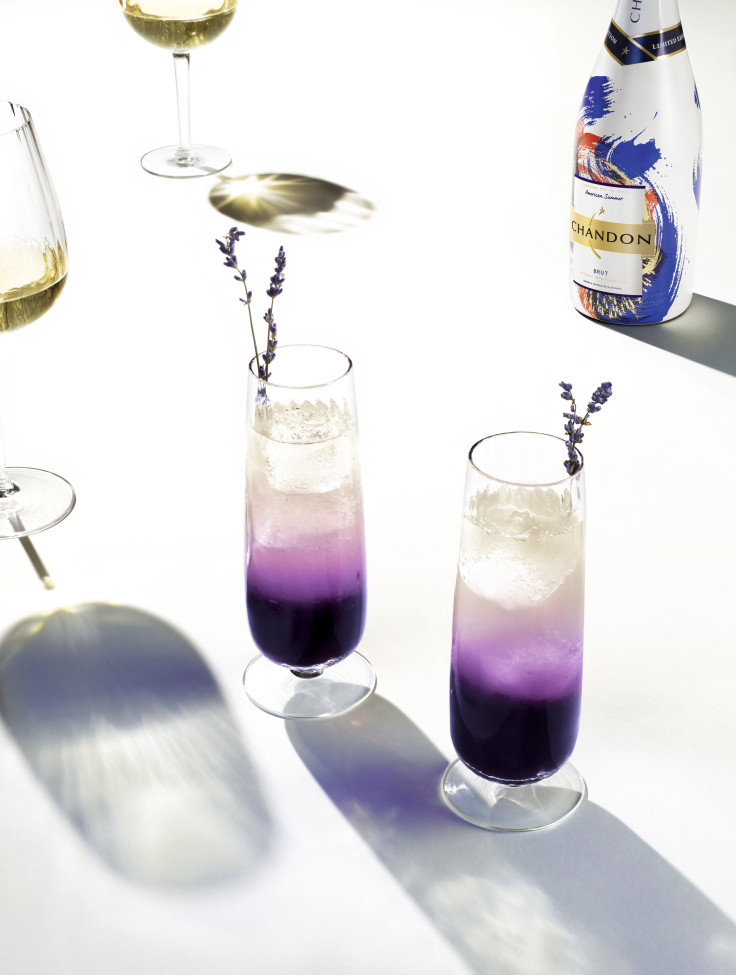 Ingredients
5 oz. chilled Chandon Brut
1 oz blueberry juicer or 1 tablespoon blueberry jam
1 teaspoon dried Lavender or 2 sprigs fresh
1⁄2 oz simple syrup (omit if using Jam)
1⁄2 oz lemon juice
Method
Add lavender, lemon, blueberry (juice or Jam) into a shaker and stir to mix. Strain into a tall glass over ice. Gently pour Chandon to maintain a layered look. Garnish with blueberries and lavender.
Chandon AluMini Rosé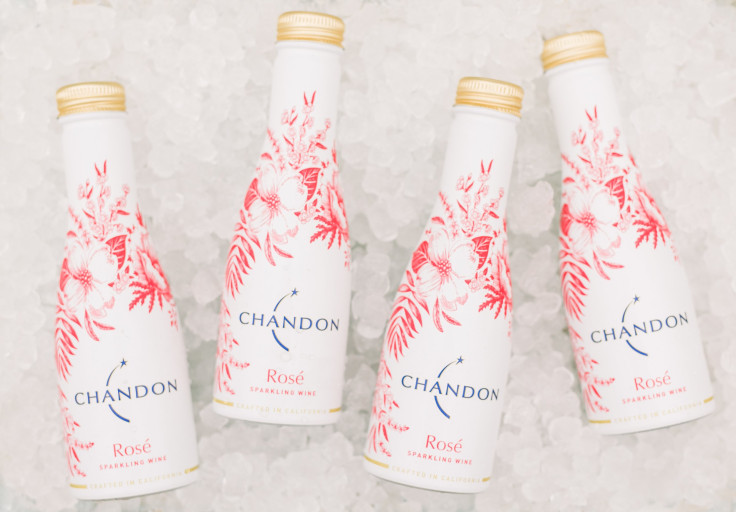 Whether it's a backyard barbecue, poolside, or a picnic in the park, Chandon's aluminum bottles are ideal
for outdoor celebrations. This Chandon AluMini Rosé comes in a chicly designed, recyclable packaging.
The twist-off single-serve bottles make Chandon AluMini ideal for stocking bar carts, gifting, or enjoying
a conveniently packaged single-serve. The Chandon AluMini Rosé bottles are available on Chandon.com, as well as in select retailers.
© 2023 Latin Times. All rights reserved. Do not reproduce without permission.