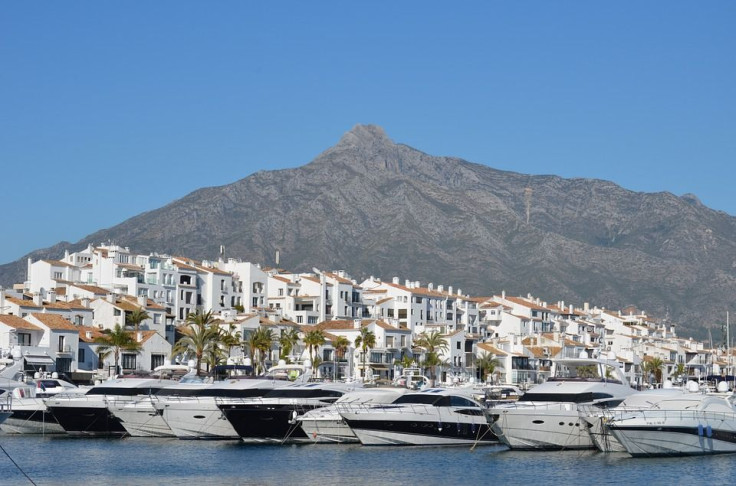 At least 10 people were injured on Monday in the Spanish resort town of Marbella when a local driver rammed his vehicle into multiple bar terraces. The unidentified driver apparently had lost control of his car and was earlier seen by witnesses zigzagging about Miguel Cano Avenue and finally crashed onto a pavement hitting several people.
The incident took place around mid-afternoon in an area well known for its restaurants and bars patronized by tourists in the popular coastal city.
According to the Evening Standard, police are treating this incident as an accident and not an act of terrorism as the man's parents were in the car as well. He was reported to be suffering from mental health problems.
Videos of the crash circulating online showed the vehicle's trail of destruction as it smashed through chairs and left behind injured customers covered in blood and sitting on the floor. Another video captured the driver sitting in the car looking all dazed while people scrambled to assist the injured and contact emergency services.
Police were also filmed as they arrested the Spanish driver and immobilized him face-down.
Ambulances and paramedics rushed to the scene to help the injured as the waiters cleared up the mess and debris. Most of the victims were sent to a local hospital with two individuals reported to have sustained serious injuries. They were both taken to a bigger medical facility in Malaga.
A spokesman for Spain's National Police confirmed the arrest of the driver of the vehicle but did not provide any further information about him. "He is a Spaniard aged 30. A terrorist motive has been ruled out as the cause of the incident. Investigations are ongoing to clarify fully the cause."
Raul Morote, a local whose family owns several restaurants in the popular tourist haunt said the area was quite crowded with customers having lunch when the accident occurred. "The car was zigzagging and sweeping away everything," Morote told the Associated Press.
The area which is brimming with cafes, restaurants and bars is a popular tourist converging point. It is situated near the beachfront where holidaymakers are taken on horse-drawn carriages as part of the tour experience in the town of Marbella.