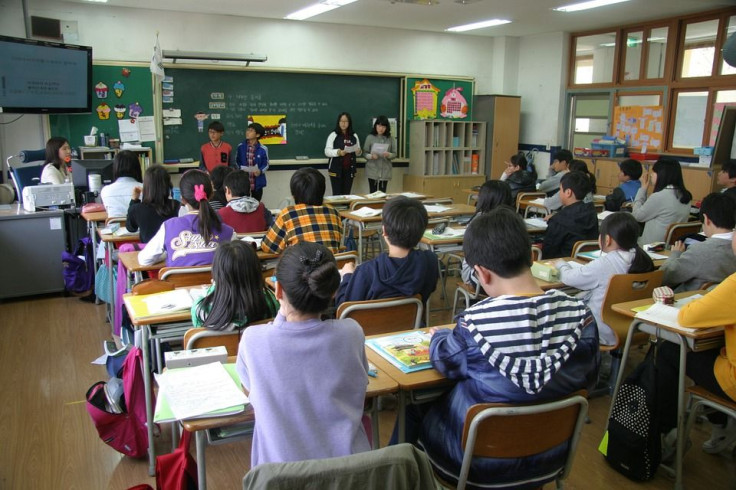 A middle school drama teacher in Florida was arrested Monday over allegations of having sex with a former student in her car on multiple occasions. Brittiny Lopez-Murray, 31, had been carrying on a relationship with a 14-year-old male student over the past two months. She is facing charges of engaging in a sexual act with a child, lewd and lascivious battery and molestation.
The Miami-Dade school district said Lopez-Murray has been teaching for four years at Hialeah Middle and was even named "rookie teacher of the year" in 2017. She has had no prior disciplinary history.
According to the Miami Herald, the alleged relationship was unraveled Saturday after the boy's sister caught sight of explicit texts and photos exchanged between her brother and the teacher.
Based on police reports, the boy's sister had been suspicious of her brother's odd behavior with his phone which, out of brewing curiosity, got her hands on the phone. She later showed the phone to her father where they found photos sent by the teacher showing her "exposed breasts and vagina". An exchange of text messages also detailed how much the boy and his teacher enjoyed sex with each other.
During an interview with Hialeah police detectives, the boy said he met with Lopez-Murray after getting a text from her in August where she expressed her feelings for him. He agreed to meet for coffee later on and from there, they had been engaging in multiple sex acts on separate dates.
Their encounters would take place in the teacher's car, and on several occasions, Lopez-Murray would pick up the boy after basketball practice and have sex in the parking lot of a Publix as well as the Westland Mall.
Hialeah police arrested Lopez-Murray Monday where she invoked her right to remain silent and chose not to speak to authorities. The Miami-Dade school district said they are set to sever the teacher from her employment. "As a result of this arrest, M-DCPS will begin the process of terminating her employment and prevent her from seeking future work with this District."
Meanwhile, her legal representatives, Landon Ray and Jeff Chukwuma reminded everyone to be patient and not rush to judgement. "She is presumed innocent until proven guilty," Ray added.