Dozens of women have lodged legal action against Pornhub and its parent company on Thursday, alleging that the adult site made a fortune from numerous non-consensual sexual content depicting rape, child sexual exploitation, and trafficking.
The lawsuit against MindGeek, the company behind Pornhub, alleges that the site's business model is built around funneling online traffic to videos. The civil suit slammed the company for operating a "criminal enterprise," labeling MindGeek as a trafficking crime syndicate "like The Sopranos."
The complaint was filed by Brown Rudnick LLP on Thursday on behalf of 34 alleged victims of sexual exploitation. The extent of the sex crimes terrorized women from all over the United States, the United Kingdom, Colombia, Thailand, and Canada, according to the California News-Times.
MindGeek, among the giants in trafficking ventures in the world, is probably the largest unregulated repository of child pornography in and beyond North America, the document asserts.
The filing only identified one defendant because the other 33 women victims requested anonymity for protection. Of the 34 women, 14 were minors at the time of the alleged crimes while 14 more were victims subject to rape and human trafficking offenses of convicted sex offenders.
"This is a case about rape, not pornography," the complaint reads.
Pornhub amasses 130 million users per day, much more than Netflix and Amazon could generate. For years, the site had been marketing itself as the mainstream site for adult content across the globe.
Its parent company, MindGeek, earns an estimated $97 billion annually from its contents. By comparison, Netflix earns about $11.7 billion annually, a California lawsuit noted.
The women further accused Pornhub of exploiting them for profit by hosting and promoting appalling graphic videos of rape and revenge porn. Pornhub executives have also been filling their pockets with filthy lucre from videos that portray child sexual abuse, the complainants allege.
One of the victims was Isabella, who is using a pseudonym to protect her identity. The woman, 17 at the time, was in high school when her boyfriend coerced her into making a nude video, which was later posted online on Pornhub without her consent.
Isabella noted that the porn site did not try to communicate with her to verify her age or to examine whether the video had been consensual, CBS News noted.
With about 200,000 views on her sex video on Pornhub, the woman had battled with a sense of shame and worthlessness that she had to transfer schools. Some of her friends and schoolmates had seen her sexual content, causing the woman to draw into isolation for months. She had also become fearful of heading out because people might recognize her from the video.
MindGeek owns and operates more than 100 pornographic websites, including Pornhub, RedTube, YouPorn, and Xtube, some under a paid subscription. However, Pornhub is free for anyone to access, earning money through advertising revenue as well as optional premium subscriptions.
For years, a majority of the content on Pornhub was uploaded by unverified users, leaving the site unregulated against predators and sex offenders.
The women's legal camp had been building a civil case against MindGeek based on racketeering laws, which are used to chase mobsters and drug gangs.
Michael Bowe said the company has breached rules in place to protect actors in the "traditional" porn industry, including requiring producers to verify the age and identities of the people starred in porn videos.
"The online porn industry has essentially been the Red Light District of commerce," Bowe said. "This new industry of online porn, for the last 10 years, has been allowed by law enforcement, government entities, to operate by a different set of rules. No rules or oversight."
In a statement, Pornhub has vowed to review and thoroughly investigate the matter. The company said that it is taking the allegations seriously but strenuously denies accusations about the company's structure, CNN Business reported.
"The allegations in today's complaint that Pornhub is a criminal enterprise that traffics women and is run like 'The Sopranos' are utterly absurd, completely reckless, and categorically false," Pornhub wrote.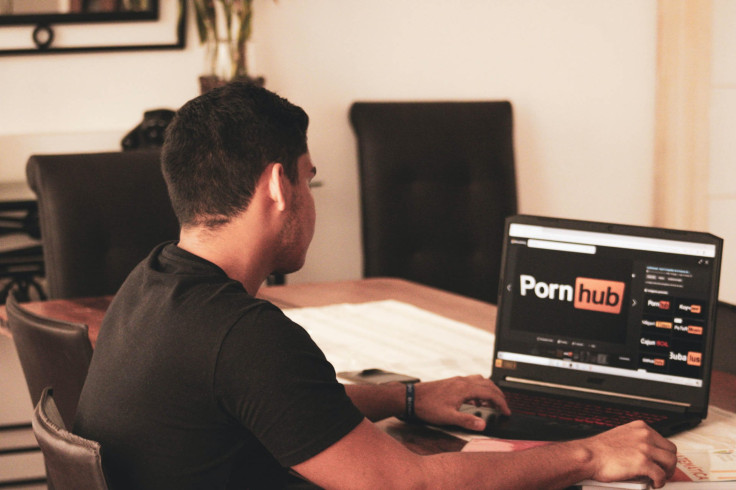 © 2023 Latin Times. All rights reserved. Do not reproduce without permission.