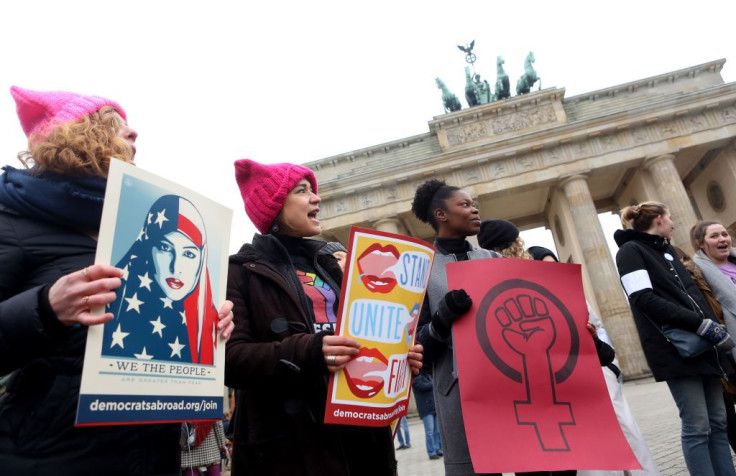 Democratic Assemblywoman Cristina García, head of the Women Legislators' caucus and a leading figure in the #MeToo movement against sexual harassment in California, is ironically accused of flogging a male assistant from another legislator's office.
According to The Associated Press, Daniel Fierro informed them that García stroked his back, grabbed his butt and tried to touch him in his penis in a dugout at the end of a softball game by lawmakers in 2014. Although he didn't report the act back then, in January, he decided to inform the Democrat Assemblyman Ian Calderon, who was his boss at the time. Calderon then proceeded to pass the report to the leaders of the chamber, who have begun an investigation against the assemblywoman.
Fierro said he chose to tell Calderón about the incident due to García's open participation in the #MeToo movement. "If the person leading the offensive is not credible, it only ends up damaging the credibility of these very real stories," Fierro told AP.
AP added that Teala Schaff, García's spokeswoman, said that the assemblywoman learned on January 23 that a complaint had been filed, but no details were given and she only learned from them through the report of Politico. "Every complaint of sexual harassment must be seriously addressed and I will fully participate in any investigation that takes place," the lawmaker said in a statement. "I do not remember having engaged in improper behavior and that behavior does not match my values." Fierro was interrogated by an external legal office hired by the Rules Commission of the Assembly.
Politico also reported that Fierro is not the only one claiming sexual misconduct by García. A prominent Sacramento lobbyist says she also accosted him in May 2017. According to the publication, García cornered him, made a graphic sexual proposal, and tried to grab his crotch at a political fundraiser. "She came back and was whispering real close and I could smell the booze and see she was pretty far gone,'' he said. "She looked at me for a second and said, "I've set a goal for myself to f*ck you."
"The allegations made against California Assemblywoman #CristinaGarcia, are highly disturbing and a major setback to the #MeToo movement. IF the allegations are true, then Ms. Garcia should IMMEDIATELY STEP-DOWN from her post. There is no negotiating on that part," wrote a Twitter user.
"Fact that CA legislator #CristinaGarcia who has been at front of movement is accused of groping 2 male staffers doesn't undermine the movement. Hold her accountable and stay focused on the reality that most victims are women!" another one tweeted.
"Cristina Garcia needs to resign. No one should be excused from accounting for their bad behavior...man or woman," another person wrote.
© 2023 Latin Times. All rights reserved. Do not reproduce without permission.