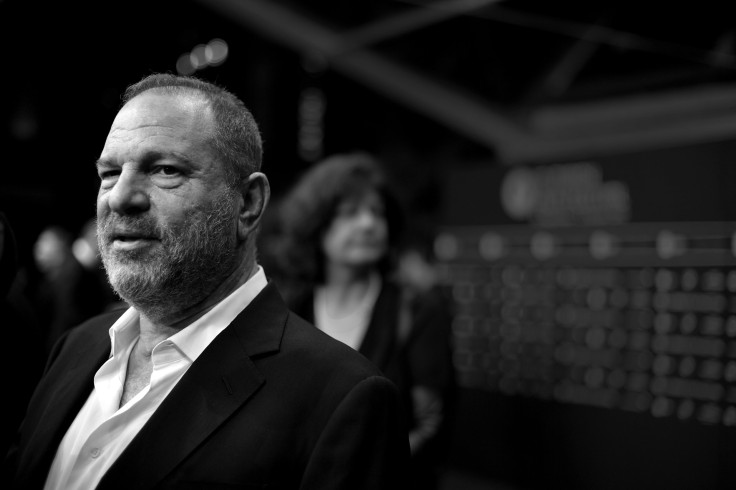 After Mexican actress Salma Hayek wrote in the New York Times an op-ed about her experience working with the movie mogul Harvey Weinstein, and described Weinstein as her "monster," he responds through a statement published by a spokesperson.
In her op-ed, Hayek wrote that the only thing Weinstein noticed was that she wasn't sexy in the movie. "He would let me finish the film if I agreed to do a sex scene with another woman. And he demanded full-frontal nudity," she revealed. "He had been constantly asking for more skin, for more sex."
"Mr. Weinstein does not recall pressuring Salma to do a gratuitous sex scene with a female costar and he was not there for the filming," said the spokesperson in a statement to Us Weekly. "However, that was part of the story, as Frida Kahlo was bisexual and the more significant sex scene in the movie was choreographed by Ms. Hayek with Geoffrey Rush. All of the sexual allegations as portrayed by Salma are not accurate and others who have witnessed the event have a different account of what transpired."
Weinstein spokesperson also denies all the allegations in an statement sent to People Magazine. "Mr. Weinstein regards Salma Hayek as a first-class actress and cast her in several of his movies, among them Once Upon a Time in Mexico, Dogma, and Studio 54. He was very proud of her Best Actress Academy Award nomination for Frida and continues to support her work," read the statement.
"While Jennifer Lopez was interested in playing Frida and at the time was a bigger star, Mr. Weinstein overruled other investors to back Salma as the lead. Miramax put up half of the money and all of the P&A; the budget was over 12 million," it continued. "As in most collaborative projects, there was creative friction on Frida, but it served to drive the project to perfection. The movie opened in multiple theaters and was supported by a huge advertising campaign and an enormous Academy Awards budget."
Hayek also claims that Weinstein threatened her with death. "I will kill you, don't think I can't," he said, according to her via New York Times. "In his eyes, I was not an artist. I wasn't even a person. I was a thing: not a nobody, but a body."
In the summer, the actress from Veracruz, Mexico, also revealed details of how President Donald Trump asked her out while she was in a relationship with another man. During an interview on "The Daily Show" with Trevor Noah, Hayek said she had met Trump at an event she had attended with Edward Norton, her boyfriend back then. According to Hayek, Trump befriended Norton and invited the couple to visit his hotel in Atlantic City, New Jersey, and asked for their phone numbers. Once Trump obtained the telephone numbers, the dynamics changed. Trump never called her boyfriend, but ringed her up. Like Weinstein, Trump has been the target of accusations of sexual harassment which he has denied outright.
After all the of sexually harassing, assaulting, and raping accusations, Weinstein was fired from his production company, suspended from the British Academy of Film and Television Arts, expelled from the Academy of Motion Picture Arts and Sciences, resigning from the Directors Guild of America, and his wife Georgina Chapman left him.
Currently, the Los Angeles Police Department opened a criminal investigation for alleged rape, and New York and London police are investigating other sexual assault allegations against the 65-year-old film producer.
© 2023 Latin Times. All rights reserved. Do not reproduce without permission.