A 4-year-old girl reportedly died after she accidentally shot herself with an airgun while playing in Sangareddy district, Telangana, India on Tuesday night, March 15.
The 4-year-old girl P. Shanvi was allegedly playing with the air gun on Tuesday when the recreational shooting instrument accidentally misfired and the child shot herself with it. The girl, who suffered grievous injuries due to the bullet injury, was rushed to Osmania General Hospital in the city where she succumbed to her fatal injuries and died in the wee hours of Wednesday, March 16, India Today reported.
The airgun reportedly belonged to the victim's father, Nagraj, a native of the Nizamabad district, who worked at a farmhouse where the incident took place. The owner of the farmhouse used to live in Hyderabad and Nagraj handled the work on the property. The airgun was reportedly used to kill monkeys and storks at the farmhouse, the Hindu reported.
"We are investigating the case. We have little information as of now but we are investigating how the incident took place and how the girl suffered a bullet injury," Bheem Reddy, who serves as the Deputy Superintendent of Police Patancheru zone, said.
Following the gruesome incident, the police officers have launched an investigation into the death. Meanwhile, the child's body was transported to Osmania Hospital in Hyderabad for an autopsy.
In a similar but unrelated incident, a 2-year-old toddler has been reported dead after accidentally shooting himself in the face with his father's gun in a tragic incident in East Nashville, Tennessee, Latin Times reported.
On Nov. 1, 2021, at around 9:30 p.m., the young boy reportedly found his father Jeffrey Thorpe's gun on a bed inside their home and picked it up to play with it. Thorpe, who was visiting his wife and child, had carelessly placed his firearm on the bed and left it unattended. The toddler then accidentally fired the gun and shot himself in the head.
Thorpe immediately drove the boy and his mother Aaliyah Scales, 23, to TriStar Skyline Medical Center for treatment. However, after dropping them off at the hospital, he took off and has been on the run since. The toddler was admitted to the hospital in critical condition but later succumbed to his fatal injuries.
Thorpe is reportedly wanted for unrelated outstanding warrants. The father has an outstanding aggravated assault warrant for pointing a handgun at a car occupied by the toddler and his mother during an argument in June earlier this year.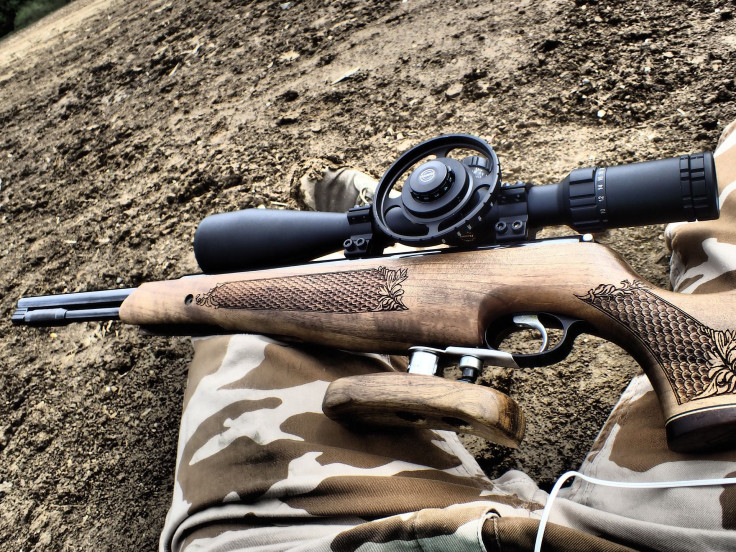 © 2023 Latin Times. All rights reserved. Do not reproduce without permission.