A 2-year-old toddler has been reported dead after accidentally shooting himself in the face with his father's gun in a tragic incident in East Nashville, Tennessee.
On Monday, Nov. 1, at around 9:30 p.m., the young boy reportedly found his father Jeffrey Thorpe's gun on a bed inside their home and picked it up to play with it. Thorpe, who was visiting his wife and child, had carelessly placed his firearm on the bed and left it unattended. The toddler then accidentally fired the gun and shot himself in the head, WJHL reported.
Thorpe immediately drove the boy and his mother Aaliyah Scales, 23, to TriStar Skyline Medical Center for treatment. However, after dropping them off at the hospital, he took off and has been on the run since. The toddler was admitted to the hospital in critical condition but later succumbed to his fatal injuries.
Detectives have launched a manhunt for Thorpe following his son's tragic shooting inside the Oakwood Avenue Apartments home. The gun used in the incident has also not yet been recovered.
In addition to this, Thorpe is also wanted for unrelated outstanding warrants. The father reportedly has an outstanding aggravated assault warrant for pointing a handgun at a car occupied by the toddler and his mother during an argument in June earlier this year, WKRN reported.
"It's very sad; it's very unfortunate," Carrington Jones, who lives in the apartment complex said.
"Very irresponsible," stated Linda McFadyen-Ketchum, who added that the tragedy was 100 percent preventable.
"You just can't leave the gun on the bed or the bedside table or in a closet. It's not hidden; hiding is not okay. It has to be locked up and the ammunition has to be locked up somewhere else, not together," she said.
In a similar but unrelated incident, a 2-year-old toddler allegedly fatally shot himself in the head after finding a gun in his uncle's backpack in Waco, Texas, and playing with it on Sept. 22, Latin Times reported.
The victim, a two-year-old child, reportedly located the firearm in a backpack belonging to his uncle, 21-year-old Derrick Pipkins, and accidentally shot himself to death while playing with it in a University Club Apartments flat in Texas. After the incident, Pipkins reportedly took the weapon and fled the scene. However, he later returned home and was taken into custody by the Waco Police Department and subsequently charged with tampering with physical evidence.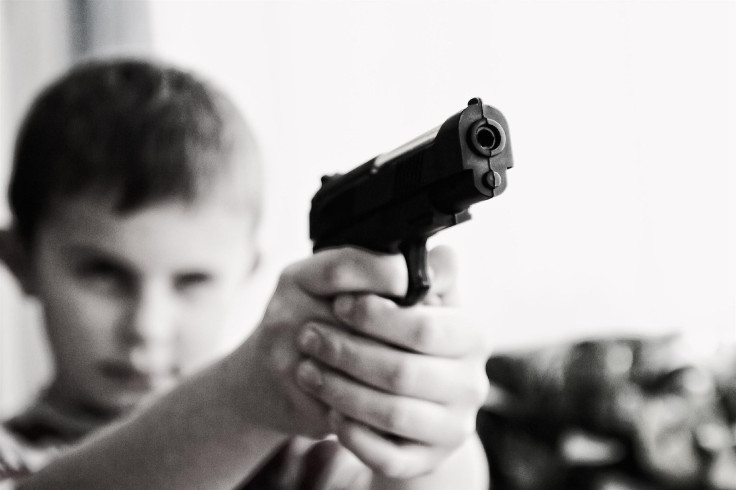 © 2023 Latin Times. All rights reserved. Do not reproduce without permission.