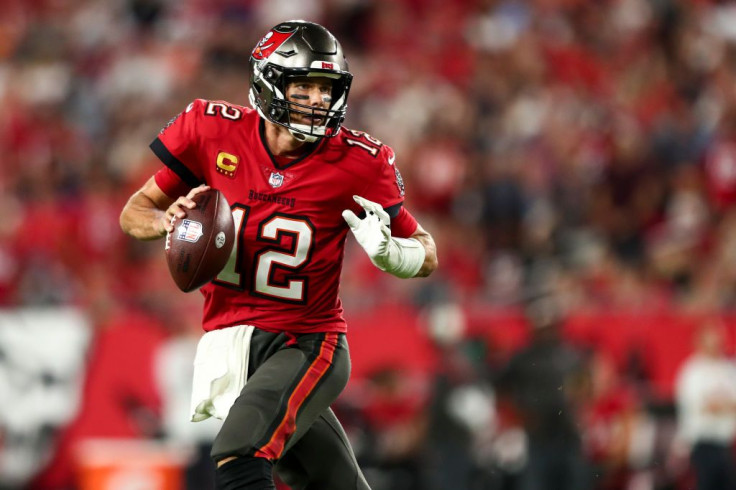 Week 12 saw some exciting finishes and big upsets that could have playoff implications as the season winds down. Week 12 was the last of November football and we are officially 66 percent through the NFL season.
Here are 5 things that we learned from week 12:
1. NFC East teams dreaming of the postseason
The NFC East has been highly competitive all year and now if the playoff started today, all four teams would be in the playoffs. The Washington Commanders have won 6 of their last 7 games and are 7-5, the Eagles still have just one loss at 10-1, and the Giants (7-4) are coming off a big defeat to the division-rival Cowboys (8-3). This division will go down to the wire and there's a strong chance all four teams will get into the playoffs, that expanded by one team this year, in addition to an extra regular season game.
2. Inconsistent Buccaneers fall to Browns
The Tampa Bay Buccaneers have struggled all season to find any sort of consistency. The ups and downs of their season continued when the Buccaneers lost a game in which they were up by a touchdown with less than 2 minutes remaining. The Bucs, at 5-6, still find themselves in first place in the NFC South as the entire division is under .500.
3. QB Mike White flies the Jets
Zach Wilson was benched after a rough performance against the Patriots and Mike White was given the starter job against the Bears, who have the worst pass defense in the league. White threw for 315 yards and 3 touchdowns. The offense looked coherent and kept moving the chains. It seems like Mike White has taken the reigns of the starting quarterback job.
4. Surging Bengals win big again
The Cincinnati Bengals have won 4 of their last 5 games and just picked a huge win over the Tennessee Titans. The Titans had one of the best records in the league coming into Week 12 and now sit at 7-4. The Bengals are now tied for first in the AFC North with the Baltimore Ravens at 7-4 and are starting to build momentum. Keep an eye out as the Bengals have made a strong push in the past, just like last season that ended with a ticket to the Super Bowl.
5. 49ers shutout
The San Francisco 49ers are playing great football. Their offense and defense both seem to be clicking at a crucial point in the season. Jimmy Garoppolo is in a nice rhythm and surrounded by weapons. The 49ers held the Saints to zero points and under 300 total yards.
© 2023 Latin Times. All rights reserved. Do not reproduce without permission.