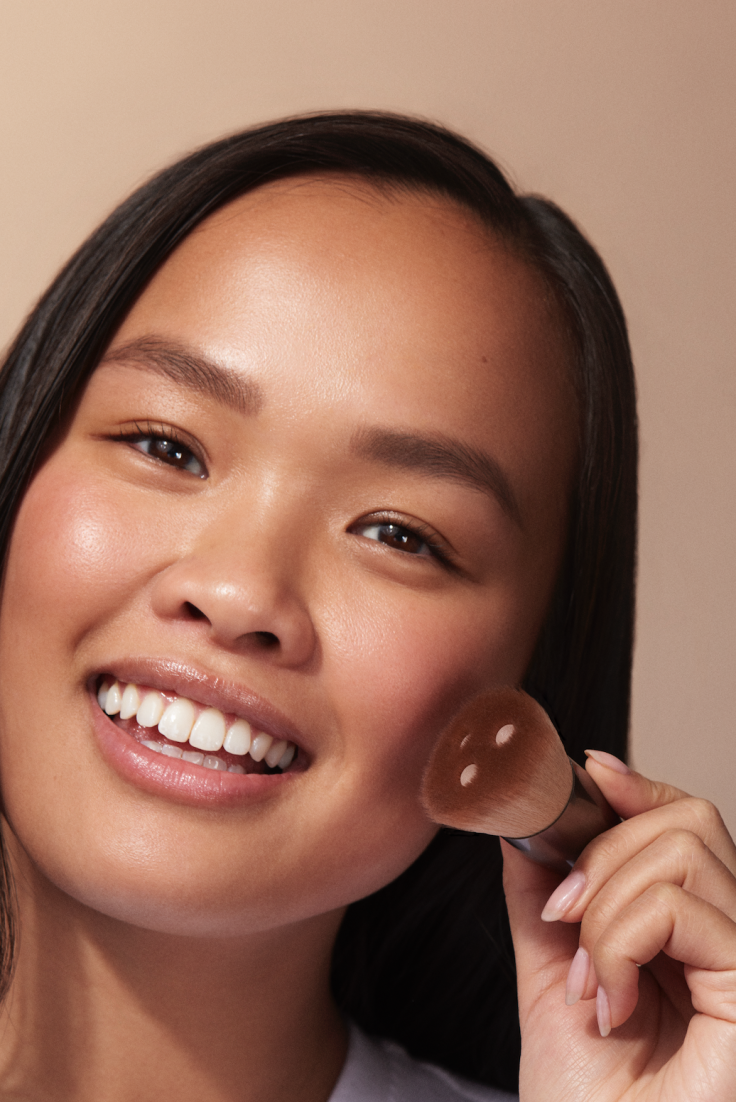 Whether you are starting to leave your house a bit more, or are trying to achieve the perfect Naturally Radiant makeup look in as little steps as possible for your Zoom call or a quarantine selfie, Cover FX has the perfect beauty recipe to getting a flawless look in under five minutes – all you need is 3 products and one tool!
Grab your Dewy Skin Primer, Power Play Foundation, Custom Enhancer Drops, and of course, your Cover FX's Custom Application Brush, the perfect tool for helping you achieve that coveted Naturally Radiant look.
What makes this uniquely designed tool so special is the three silicone wells that effortlessly mix your makeup and skincare products for a flawlessly blended finish - without wasting a drop!
See below for Cover FX's Naturally Radiant beauty cocktail recipe, or create your own beauty recipe with your favorite makeup and skincare products.
Recipe
Apply 1-3 drops of each ingredient in each of the silicone wells of the Custom Application Brush. (Do not add multiple products to the same well).
Use the brush to apply products directly to the face, gently buffing in circular motions or sweep all over depending on the desired finish for a flawlessly blended finish. Can also be used on décolletage
And if the Naturally Radiant look isn't for you, Cover FX also has Hydrated Glow, Make It Matte, or All-Over Luminosity recipes to help achieve all your beauty cocktail needs! The Custom Application Brush is available here and, as of today, it is available on Ulta.
© 2023 Latin Times. All rights reserved. Do not reproduce without permission.