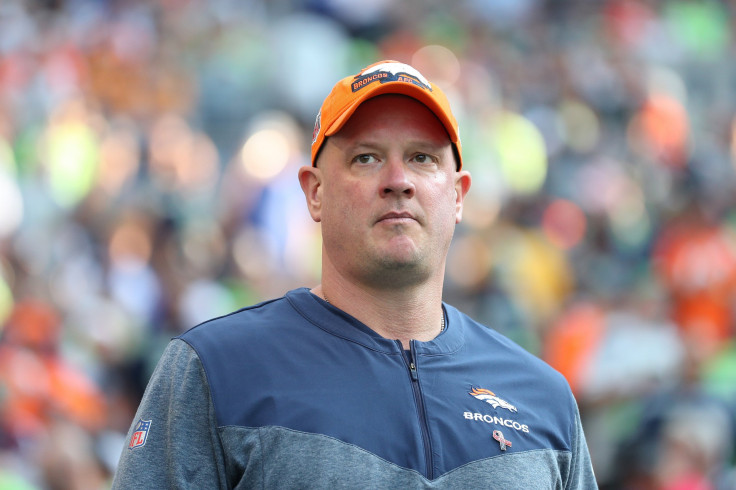 We're in the home stretch of the season and this is when front offices begin to evaluate their team's roster and coaching staff. A disappointing season can lead to a head coach's seat getting warm and eventually being fired. Some coaches have already been fired this season.
Here are five NFL coaches who should be on the hot seat:
1. Nathaniel Hackett, Denver Broncos
The Broncos are one of the most disappointing teams in the NFL. They had Super Bowl aspirations coming into the season and stand at 3-7. There have been instances of poor clock management and an inability to get the offense going in any kind of consistent rhythm as they've scored the fewest point of any offense in the league.
2. Kliff Kingsbury, Arizona Cardinals
The Cardinals are another disappointing team who are currently 4-7. Kyler Murray has underachieved under Kingsbury. The Cardinals are a talented team who haven't been able to put it all together consistently and part of the blame falls on the coach. The Cardinals just signed him to a contract extension before the season through 2027, so he will likely get every chance to succeed.
3. Josh McDaniels, Las Vegas Raiders
The Raiders have had a rough season. At 3-7, the Raiders have blown three leads this season in which they were up by 17 points. That's unfathomable and a direct indictment on the coach. McDaniels is in his first season so it's unlikely he'll be let go, but there's no doubt his seat is getting warm.
4. Brandon Staley, Los Angeles Chargers
The Chargers are going to need a strong finish to the season to get a playoff berth. They have one of the most talented Qb's in the league in Justin Herbert yet questionable decision-making and poor defense have held them back. If the Chargers want to take advantage of their window at a Super Bowl while Herbert is on his rookie contract, a change of coach may be wise.
5. Lovie Smith, Houston Texans
The Texans are the worst team in football with just one win. Whenever a team is at the bottom, change is always an option. It is just Smith's first season as coach and the Texans need an upgrade at QB, but the Texans have been an absolute disaster ten games in.
© 2023 Latin Times. All rights reserved. Do not reproduce without permission.