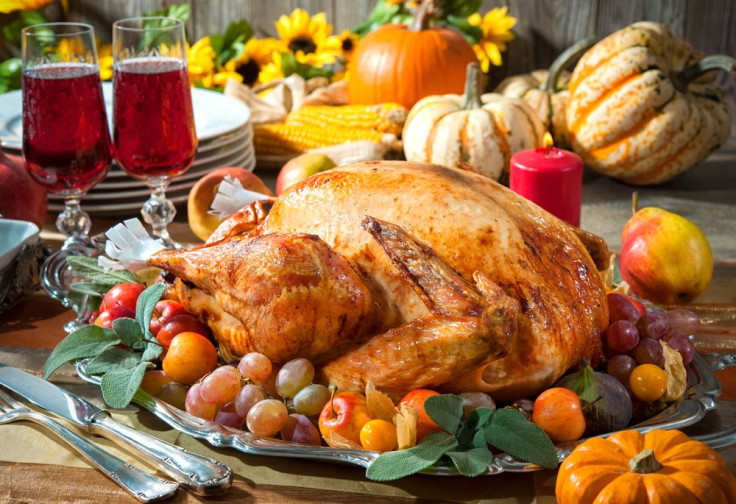 Thanksgiving is just around the corner and you couldn't be more anxious about the day as you are yet to plan the decorations and list out the recipes for the gala party at your house. No worries though, we are here to ease at least a part of your anxieties with five quick and easy homemade stuffing recipes for your turkey that will earn you the unanimous title of "Thanksgiving Masterchef".
1. Sourdough, Apple, and Cranberry Stuffing
A fresh take on an old-fashioned traditional stuffing, this unique recipe adds a tangy spin to the same. Cubes of toasted sourdough bread armed with sausage, sautéed onions and apples, dried cranberries and fresh herbs? If that isn't the very definition of "finger-lickingly delicious", we don't know what is. Try it out!
2. Chestnut Sausage Stuffing
Looking for a Turkey stuffing which is so easy and delicious that it becomes your go-to special recipe year after year? Well, look no further! The delicious Chestnut and Sausage stuffing is made of roasted chestnuts and sweet Italian sausage. Small advice: remember to cook the chestnuts long enough or they will become difficult to shell. Recipe here.
3. A spicy Chorizo and Cornbread Stuffing
Loaded with amazing flavours, this crumbly stuffing is an easy and fuss-free recipe. All you need to do is mix cornbread, sweet peppers, and spicy sausage to make your Thanksgiving extra special this year. Check it out!
4. Challah Stuffing with Chestnut and Dried Fruit
A perfect combination of sweet and savoury, this mouthwatering Challah stuffing with Chestnut and Dried Fruit strikes a balance between whole wheat challah which adds a nutty flavour complimenting the chestnuts in this dish. Who says it's just a Thanksgiving recipe, it is worthy of being your "the one" for every auspicious occasion. Get the recipe here.
5. Bread and Orange Stuffing
We know what you are wondering, "Orange as a turkey stuffing? Ew!" Well, we would have agreed with you had we not read this amazingly delicious recipe that makes an already savoury stuffing even better by adding oranges in a way that you get a zesty flavour in return. Yum! Why don't you give it a try!
© 2023 Latin Times. All rights reserved. Do not reproduce without permission.