Whether it is prescribed by your doctor or self-imposed, being in quarantine and observing social isolation is easier said than done. Especially when it comes to kids, entertaining those little devils and keeping their tantrums and mood swings at bay after being cooped up in the house for days on end can be one difficult feat to accomplish.
So, in order to ensure that you don't fail this "mission impossible", here are 5 unique indoor activities that will ensure that your kids are never bored:
1. Family-Photo Bingo
This one will not only help in amping up your child's memory skills but also introduce them to your long-arching family tree, allowing them to know and remember who is who via a fun and interactive game. All you need to do is to arrange nine family photos into rows of three and giving nine playing cards or checkers pieces as bingo chips to your child, so when someone calls out see, "Daddy", "Cousin", etc, he covers the photo with the card. And if he gets three right in a row, he wins!
2. Sugar-Cookie Pizzas
For this one, all you have to do is slice several thick cookies from a sugar-cookie dough, flatten it on a cookie sheet, bake, and cool for about 10 minutes. Your job ends here as it is time for the little chefs to decorate their pies with strawberry jam or red icing, shredded coconut, and whatever else they see fitting.
3. Signature Storytelling
You know how you tell your kids a bedtime story every night. But this time, when you start reading it, stop when you reach a point of an imminent twist and challenge your kids to add his own twist to the story, giving them a chance to use their wild imagination in a creative way.
4. Create a Sensory Table
A fun and educative game, the "sensory table" needs you to fill a series of bowls with textured objects like peeled grapes, cold cooked spaghetti, steel-wool pads, cornstarch, etc. The game for your child would be to sift his hands through them, while blindfolded, and describe what he feels to guess the object.
5. Bowl-a-rama
Who says that you have to visit a gaming arena to play at a bowling alley? You can build one at home with 6 small water bottles filled with water as bowling pins, a rubber ball, and BAM! You are ready!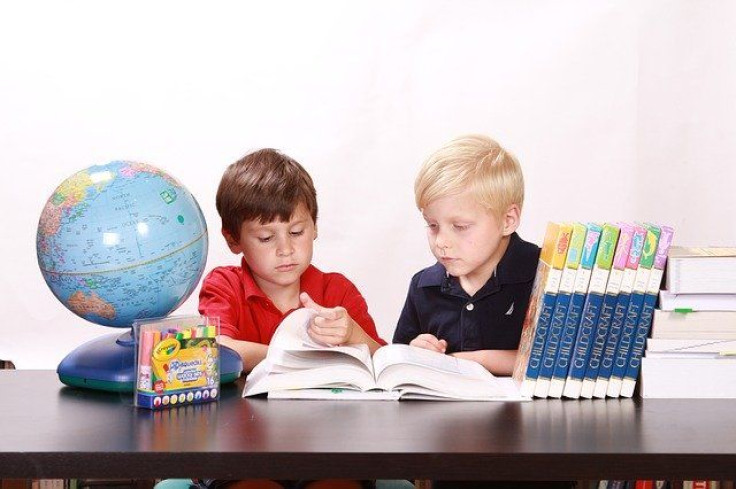 © 2023 Latin Times. All rights reserved. Do not reproduce without permission.