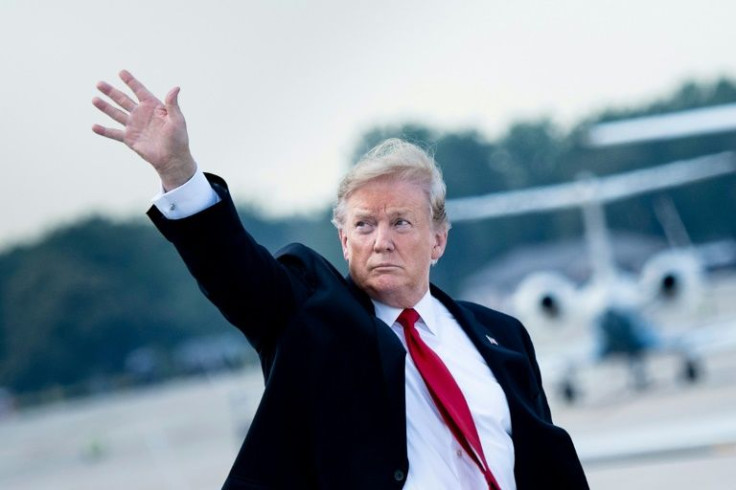 Opinions among Americans about the seriousness of the allegations against Donald Trump are becoming even more divided, according to a recent ABC poll.
The latest poll, which was issued on Sunday, Apr. 9, reveals that when compared to a poll conducted last week, the proportion of individuals who think the accusations against Trump are "very serious" climbed by 6 points, while the proportion who think they are "not serious at all" increased by 4 points.
The former president should be charged in the Stormy Daniels hush-money case, according to 50% of those recently surveyed, while 33% disagree, New York Post reported.
However, according to the ABC News/Ipsos poll, 47% of Americans also think that Trump's accusations are politically motivated, while 32% don't.
Following Manhattan District Attorney Alvin Bragg's announcement of Trump's indictment, a survey of 566 individuals was conducted on Apr. 6 and Apr. 7.
The survey found that the number of respondents who believe Trump should be charged jumped 5 percentage points, to 50%, from the week before.
While the number of Americans who oppose the indictment increased by one percentage point, more adults moved from the undecided column to the column opposing Trump.
While 40% of respondents disagreed, about 52% of Americans surveyed believed the allegations against Trump to be serious or extremely serious.
Asked if Trump "intentionally did something illegal," 57% said yes, while another 11% of respondents said he acted wrongly but not intentionally.
Only 20% said that Trump did not do anything wrong, with the remaining 17% undecided.
Politics has polarized the findings, with Republicans accusing Trump of being unfairly victimized while Democrats believe he is a crook.
The biggest issue for Trump and the Republicans is that the important swing voting group in general elections, the self-identified independents, are currently more anti-Trump than pro-Trump.
For instance, 54% of self-identified independent voters believe that Trump should be charged with a crime, and 57% believe that the former president purposefully did something illegal.
According to the survey, only 34% of Americans think favorably of President Biden, while 48% do not. But Trump is considerably less well-liked, with only 25% of people thinking favorably of him and 61% unfavorably.
Trump last week pleaded not guilty to 34 felony counts for his alleged participation in a hush-money scheme to silence porn actress Stormy Daniels before the 2016 election — making him the first current or former president to face criminal charges.
Trump is the overwhelming favorite to win the GOP nominee for the White House in 2024 despite his legal woes, according to a new poll of Republicans conducted after the indictment.
In a hypothetical head-to-head contest, Trump would defeat potential rival Florida Gov. Ron DeSantis 57% to 31%.
© 2023 Latin Times. All rights reserved. Do not reproduce without permission.