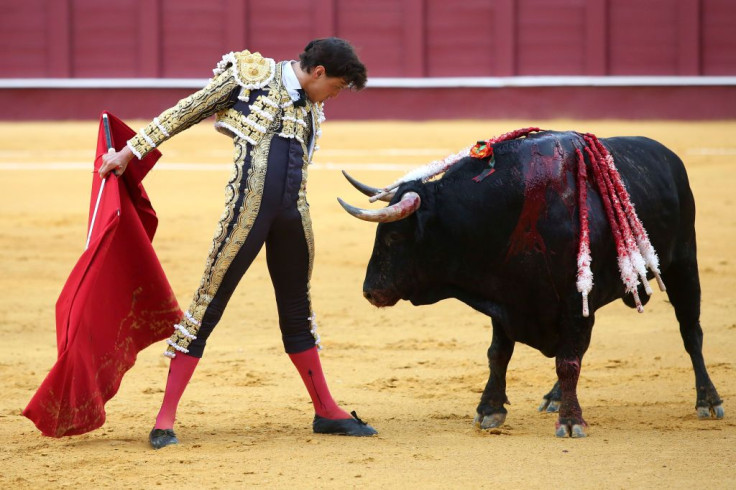 A Spanish man, 55, bled to death from injuries in the leg and head after being gored by a bull during the Running of the Bulls Festival in San Fermin Saturday.
The largest San Fermin festival is known to celebrate a bull-running activity annually. It honors Pamplona's patron saint, San Fermin. Bulls are freely released as part of the occasion. The religious event to honor the saint mostly features morning as well as afternoon bull runs and fights with a whole day of singing, drinking and dancing.
The man was reported to be repeatedly gored by the bull in the streets of Onda, located in the eastern Spanish province of Castellón. Other participants tried to help and distract the animal from the man, but failed.
The man was immediately rushed to the nearby hospital in the town of Villarreal. He suffered from a head wound, also hemorrhage blood from his left thigh wound, which perforated and damaged his artery that soon led to his death, as stated by the emergency services.
This is the first known death after the running of the bulls festival has been continued after its consecutive years of being canceled. Earlier this year, the mayor of the Spanish city of Pamplona, Enrique Maya, announced the cancellation of the San Fermin festival for the second year due to the coronavirus pandemic.
The recent cancellation had a significant financial impact on Pamplona's bars, restaurants, hotels and affected businesses. Also, travel precautions made it hard for tourists to come and participate in the festival. The San Fermin festival became popular internationally because of Ernest Hemingway's 1926 novel "The Sun Also Rises."
The Onda Council called off the remaining bull-running plans after this incident, while other activities for the festival will continue.
Debate arose again over the topic of abolishing the bull-running festival because of the series of injuries, attacks and deaths that it brought. Several incidents of severe wounds and fatalities from the festival have been the talk for years. Despite the high number of opposition displayed by the animal rights groups, it remains part of the popular tradition.